William Dargue  A History of BIRMINGHAM Places & Placenames from A to Y
Bearwood
B66 - Grid reference SP021865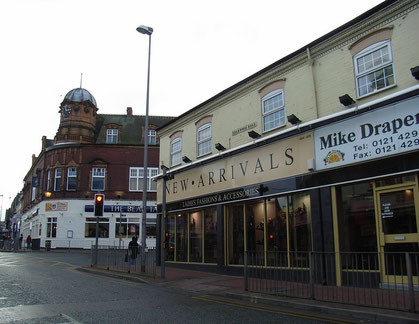 On commons, wastes and woodlands manorial tenants often had certain rights, which usually included the right to pasture livestock known as the right of pannage ie. the grazing of pigs. In autumn pigs were sent into the wood pasture to be fattened up on acorns or beechnuts before being slaughtered and salted for winter eating.
For his trouble of owning the land the lord of the manor generally received a rent of one pig in ten.
The name Bearwood derives from Old English. Bearu might be translated as a 'grove', but the implication is that this was open woodland used as pig-pasture; wudu simply means a 'wood'. The name therefore seems to to describe a wood in a woodland area where pigs were grazed.
Alternatively, the name may be interpreted as 'bear wood'. Bears are thought to have become extinct in Britain by the end of the Roman occupation and before the Anglo-Saxon adventus. Had any survived locally it would be natural to record this as a significant element in the name of a wood. Certainly there was a wide area of dense forest in the Midlands in early Anglo-Saxon times. The reference to pigs, though perhaps less appealing, is more likely.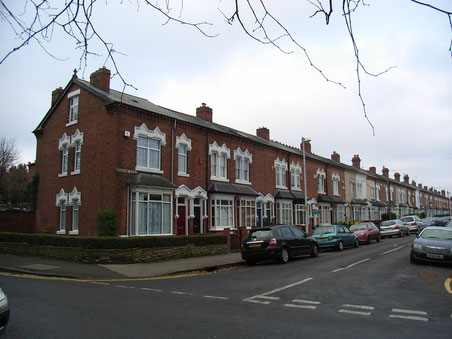 The name referred only to the woodland until the end of the 19th century when housing development began along Bearwood Road. And it may be that the district derives its name from the road rather than from the wood itself. Bearwood Road is now a busy shopping street just beyond Birmingham City boundary.

See Lightwoods, and see also Berwood.
William Dargue 08.09.2008/ 30.07.2010