William Dargue  A History of BIRMINGHAM Places & Placenames from A to Y
Little Park
B5 - Grid reference SP076866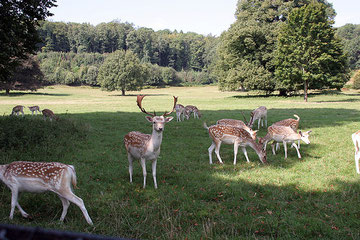 Land south of Digbeth was Holme Park. Little Park lay north of Digbeth and east of Moor Street. Park Street marked the western boundary. Both were medieval deer parks belonging the manor of Birmingham.
Fallow deer were frequently kept in medieval deer parks. These were photographed by stringberd at Ashton Court, Bristol.
This image is reused from Flickr under the Creative Commons Licence Attribution-Non-Commercial 2.0 Generic. 
William Dargue 03.04.2009