About the Author
William Dargue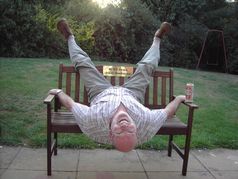 Born in Southport, Lancashire, I have been a Birmingham primary school teacher for over forty years. I trained at St Peter's College, Saltley, later completing a BA with the Open University.
I have long been interested in the history of my adoptive city and studied part-time for an MA in West Midlands local history at Birmingham University. My Master's dissertation was a study of the impact of the Gothic revival on the restoration of Birmingham's ancient churches. I am the author of two primary school assembly books (OUP) and Castle Bromwich bellringer. I have lived in Castle Bromwich for over 30 years.
This website is my compilation of material from all sorts of sources. I don't claim to be an expert on the history of Birmingham, just an enthusiastic amateur, so don't take what I write here as the last word on anything. Check it out for yourself!
As author, I take responsibility for all errors and omissions. But, to quote from Samuel Lewis's Preface to A Topographical Dictionary of England 1848 -
The Proprietors cannot entertain the hope that, in a work compiled from such a variety of sources, and containing notices so numerous and diversified, errors have not occurred; indeed, the information, even when collected upon the spot, from the most intelligent persons, has frequently been so contradictory as to require much labour and perseverance to reconcile and verify it. They have, however, regardless of expense, used the most indefatigable exertions to attain correctness, and to render the work as complete as possible; and they, therefore, trust that any occasional inaccuracy will receive the indulgence of the Subscribers.
So, if you do want to put me right on anything at all, do contact me via Feedback.
William Dargue 2008