William Dargue  A History of BIRMINGHAM Places & Placenames from A to Y
The Ideal Village
B9 - Grid reference SP111866
First record c1910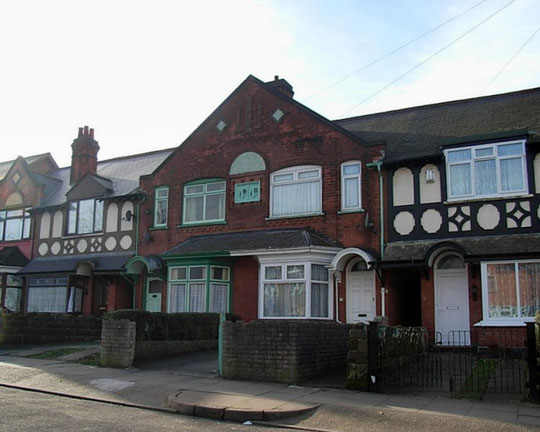 Daniels Road in Bordesley Green commemorates schoolteacher Francis Daniels. Originally from Ebley near Stroud, Daniels came to Birmingham in 1891 and soon saw the need to provide affordable social security for ordinary working people. With the Lord Mayor, Alderman William Kendrick as president and Daniels himself as general secretary, the Ideal Benefit Society was formed.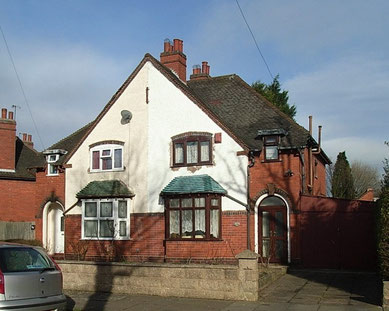 By 1910 the society had moved into housing provision and commenced the building of the Ideal Village at Bordesley Green, where Finnemore Road also commemorates an early chairman of the society, William Finnemore. The first houses and shops to be built were in Drummond Road. The village, which was designed for artisan workers, has shops, a park and a school and a much lower density of housing than the nearby terraces.
St Paul's Mission, built in 1912 in Finnemore Road as a chapel of St Margaret's Ward End, was consecrated as a parish church in 1929. A new church was built c1970 in Belchers Lane behind the old, which was retained as the church hall. The church is now the centre of a community project embracing a number of different facilities and services.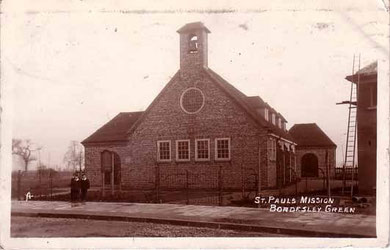 Bordesley Green Board School was opened in 1902 by the Birmingham School Board with accommodation for over a thousand children. In 1931 the school was reorganised into senior girls', junior and infant departments. The junior and infant department closed in 1941 and the buildings were used by the Civil Defence during World War 2. The senior girls' department became Bordesley Green Girls County Modern School in 1945 and the junior and infant departments were opened again soon after 1951.

In 1998 children from Bordesley Green Primary School discovered the origin of a badly damaged stone fountain in the Ideal Park which commemorates the rescue by a local boy of a drowning girl. On 7 May 1907 16-year-old cycle polisher, Harold Clayfield of 11 Ronald Road, jumped into a 5m deep clay pit at the junction of Belchers Lane and Bordesley Green to save 4-year-old, Florence Jones. The girl was saved, but non-swimmer Clayfield, drowned. His memorial was paid for by public subscription. Sadly Florence herself was to die only four years later as a result of playing with burning pieces of paper at her home in Green Lane.

The Ideal Village is a designated Conservation Area. Other Ideal Benefit housing was built on the Cherry Orchard estate in Handsworth Wood where Ebley Road recalls the village of Daniels' birth.
William Dargue 28.03.2009/ 03.08.2010