William Dargue  A History of BIRMINGHAM Places & Placenames from A to Y
Newton, Newton End
B43 - Grid reference SP032936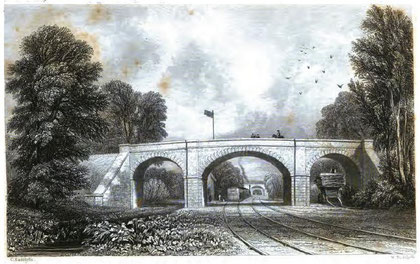 At the west end of Perry manor this area north of the great crook of the River Tame may have been the common land of the manor from Anglo-Saxon times.
The name signifies a new farm settlement, possibly dating from the time of population growth during the 12th and 13th centuries when uncultivated land was increasingly brought into agriculture.

The name Newton End was applied to the western part of the manor from Tudor times as one of the tax yields of the civil parish of Handsworth.
Newton Road Station opened with the Grand Junction Junction Railway in 1837. The station was moved in 1863 to Ray Hall Lane in an attempt to attract more passengers. It failed to do so and was moved back to its original position in 1902. The station was closed altogether in 1945.
William Dargue 07.04.2009