William Dargue  A History of BIRMINGHAM Places & Placenames from A to Y
Eachelhurst
B76 - Grid reference SP136929
Echelhurst: first record 1481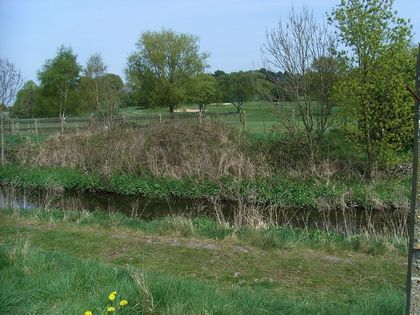 In Old English echels hyrst means 'land added on (to an estate or manor) (on the) wooded hill'. The location of the wooded hill is clearly seen where Eachelhurst Road rises up towards Walmley from the valley of the Plantsbrook.
Pype Hayes Golf Course was laid out on the southern slopes of the hill in 1933.
The City Council was responding to local pressure. At this time Birmingham's municipal golf courses were all in the south and west of the city. But as a result of a petition supported by both the Birmingham Post and The Gazette, the Council were encouraged to set up a course in the north of the city. In 1928 the Council bought the farmland beyond Pype Hayes Park just over the Sutton Coldfield boundary. Work on the course did not begin for another four years, but it was then completed in just over a year, the course opening on 29 June 1933.

If the wooded hill is still obvious, the estate to which this land was attached is unknown. Settlements and land units were named by the Anglo-Saxons from as early as the 7th century, and, frustrating though it is, it is unusual to find any written evidence to associate such an estate with a parent manor, which in any case may not have been near by. What is fascinating about placenames is that evidence of such a relationship has been preserved, for the greater part of time unwittingly, for over thirteen centuries.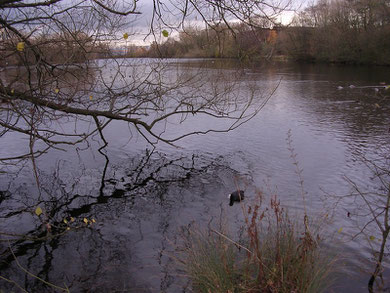 Take a look at Plantsbrook Nature Park
Located in the valley at the foot of the hill this local nature park was created in 1985 on the site of Plants Forge, which had replaced a corn mill in 1727. The forge, which was used from 1760 by Joseph Webster to supplement his Penns Mill, had ceased production by 1859. The mill pools were subsequently converted into reservoirs with on-site filterbeds to help meet Birmingham's rapidly growing demand for water. They were superseded by the Elan Valley scheme in 1907.

For a time during the Second World War the lakes were used to test torpedoes and amphibious vehicles. However, after the end of the war the abandoned reservoirs gradually returned to nature and the site was used for recreation, primarily for dog walking, by local people.
In 1978 the pools were drained by the council ready for landfill and subsequent building development. However, vigorous local campaigning encouraged the City Council to buy the site as a community nature reserve under the management of the Urban Wildlife Group. Its president, David Bellamy opened the park in 1985. A variety of habitats are preserved here, including woodland, wetland and wildflower meadows. Boardwalks provide good access across usually inaccessible water and marsh.
See also Cat Hill and Pype Hayes. 
William Dargue 24.12.2020