William Dargue  A History of BIRMINGHAM Places & Placenames from A to Y
Kingston Hill
B9 - Grid reference SP087863
This part of Small Heath, including Kingston Hill, was dominated by very extensive clay pits and brickworks by the end of the 19th century. On the site of one of these brickworks, members of Holy Trinity Cricket Club, Bordesley who had formerly rented a ground in Muntz Street to play football in the winter, set up a pitch in 1875 near St Andrew's Church. Known as the Small Heath Alliance Football Club, they later became Birmingham City FC.
Kingston Hill Road Recreation Ground was opened on another former brickworks site by the City Council in 1928 with a cinder running track for the use of Small Heath Harriers. The club had started life in 1879 running cross-country races locally. By 1885 the club had disbanded but was reborn in 1891 as the Small Heath Athletic Club with their base at the football ground of Small Heath Alliance FC in Muntz Street. In 1898 the club name changed their name back to Small Heath Harriers.
The club was predominantly cross country and road race but members also practised training and running on track. During the summer, Small Heath Alliance FC allowed them to use of their grounds first at Muntz Street and then at St Andrews, but this had stopped by the early 1920s. The club persuaded the City Council to provide a cinder track at Kingston Hill when the recreation ground was opened in 1928. Uncooperative local children made serious running difficult for club members and the track had been abandoned by the early 1930s.
After the Second World War there was a children's playground here with a roundabout and swings, and a tarmac football pitch.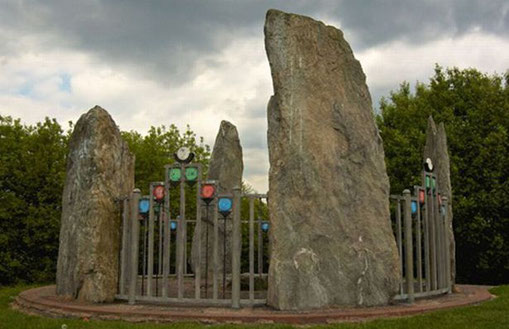 With the recent rebuilding of Bordesley Village the run-down park has been relaid with grass and trees, children's play equipment and a henge-type monument.
The origin of the name is unknown but may be an artificial creation dating from the 1928 opening of the park and may derive from the name of the Kingston Metal Works in nearby Adderley Street lower down the hill. Allen Everitt & Sons had originally set up their Kingston Metal Works in Cambridge Street in the town centre perhaps as early as 1769. By 1867 they were manufacturing sheets, strip and tubes in copper and brass at their works in Adderley Street.
Left: Sculpture in the centre of the park - image from the BirminghamLive website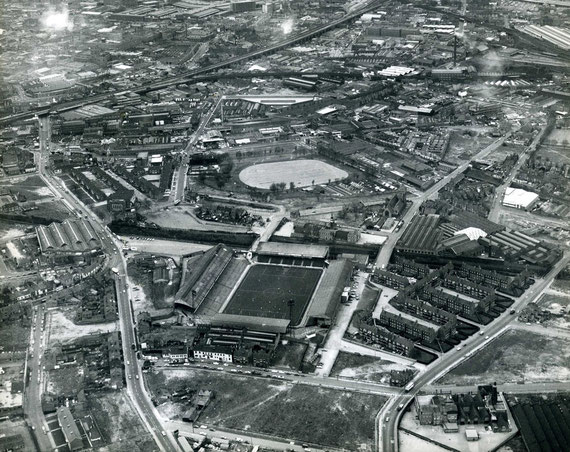 William Dargue 17.08.2012