William Dargue  A History of BIRMINGHAM Places & Placenames from A to Y
The Dwarf Holes
B24 - Grid reference SP094902
First record 1490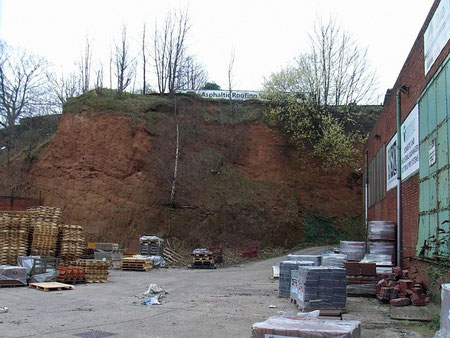 Birmingham's only caves were to be found in the sandstone cliffs at the foot of Copeley Hill which rises west of Slade Road. The cliffs were made by the action of the River Tame wearing its way through the soft sandstone of Birmingham ridge.
Such cliffs still exist on the Tyburn Road immediately east of Salford Circus.
Known from at least 1490 as the Dwarf Holes, these may have been natural caves that were artificially enlarged at some time, but they may have been entirely man-made.
The caves were forgotten until rediscovered during sewerage work in 1900. They were blocked up for safety, but reopened during the Second World War for use as air-raid shelters. The caves were destroyed by the building of Spaghetti Junction on the M6 in 1973.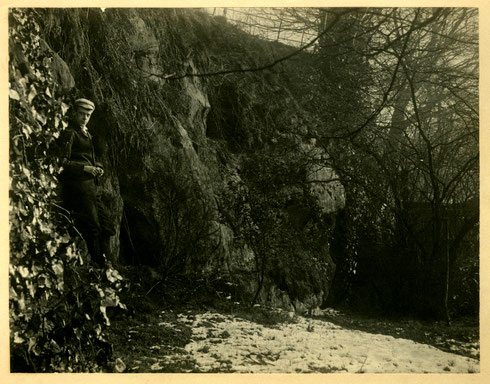 Mr. Wm. Fowler says, in an address he gave in 1883 on the History of Erdington: 'The ancient ford and bridge were situate about fifty yards higher up the stream than the present bridge and a very short distance above the old bridge, and near to the Tame, though now cut off from it by the canal, there were, and indeed are still, several interesting natural caves in the sandstone rock, known as the Dwarf holes.
W H Duignan 1912 Warwickshire Place Names
Dwarfholes Mill, first mentioned in 1541, stood on Hawthorn Brook south of Lower Witton Lake, now Brookvale Park, not far from Witton Forge. The tenant of the mill in 1652 was a Birmingham cutler, Edward Mascall. By 1680 the mill was making paper, and in 1734 it was described as Sir Lister Holte's Ragg Mill tenanted by Peter Clark. The mill had gone by 1760 when it was evidenced on Tomlinson's map of Erdington by Paper Mill Bank, south of Witton Forge.

See also Copeley Hill, Gravelly Hill, Hunton Hill and Salford.
William Dargue 21.03.2009/ 01.08.2010/ 27.12.2020