William Dargue  A History of BIRMINGHAM Places & Placenames from A to Y
Ashfurlong
B75 - Grid reference SP134980
Hasfurlong: first record 1242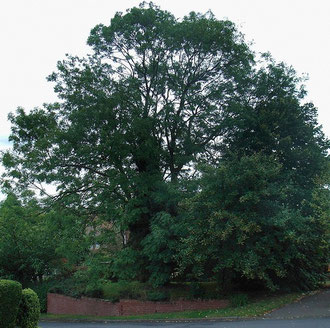 Ashfurlong - the placename
Tall and distinctive, the ash is one of the commonest trees represented in Anglo-Saxon placenames. This name is one such and derives from Old English aesc, 'ash' plus furlang.

If left to grow unhindered, the ash is not especially long-lived. However, a pollarded ash tree will live for a very long time and was a valuable economic resource which provided an almost everlasting supply of tough wood for tool handles, cart shafts, wheel rims, fencing or fuel.
The word 'ash' was also used by the Anglo-Saxons as a male personal name and until the 18th century as a term for a 'spearshaft'.

The other element of the placename, 'furlong', ie. a furrow long, was originally reckoned as the length of one ploughed strip in an open field; it traditionally measured 220 yards, c200m, in length. (See open fields in the Glossary.)
The term was also used to mean a field which measured one square furlong in area ie. 10 acres, c4 hectares. And often it referred loosely to a field of any size. This name probably just meant 'ash field', ie. the field by the ash tree; perhaps the tree was a prominent hedgerow specimen.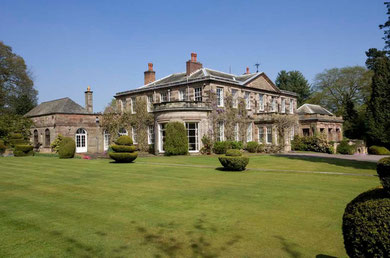 Ashfurlong Hall
Bartholomew de Gresebroke was a younger son of a wealthy family from Rotherham in Yorkshire. He moved to Shenstone in Staffordshire and in about 1204 bought the manor house of the de Brays family, which was subsequently known as Gresbrok Hall. Bartholomew is known from documentary evidence to have also held lands at Ashfurlong c1214-1242. His descendants in the male line were still living in the area until 1628.

Set back between the Tamworth Road and Weeford Road stands a large two-storey Georgian country house. Ashfurlong Hall is neo-classical in style, but there is evidence here of earlier Tudor stonework. The house was altered to its present form in 1804 for Thomas Vaughton, High Sheriff of Warwickshire, and its quality is recognised by its legal status as a Grade II* Listed building.
The 1861 Census records the residents of the hall: Thomas Colmore, Justice Of Peace for Warwickshire and Warden of Sutton Coldfield, born in Ashover Derbyshire, his wife and 5 children. Also living in were a nurse and under-nurse, a cook/ house keeper, a housemaid and a laundress, and a gardener.

A later occupant of Ashfurlong Hall was Colonel J H Wilkinson. He it was who bought Barr Beacon at the western end of Sutton Chase as a perpetual public memorial for the soldiers of the Staffordshire and Warwickshire regiments who had been killed in World War 1. The dome on Barr Beacon was erected in Wilkinson's memory in 1933.
See also Whitehouse Common.
William Dargue 02.09.2008