William Dargue  A History of BIRMINGHAM Places & Placenames from A to Y
Attwood Green
B15 - Grid reference SP066860
First record: c2000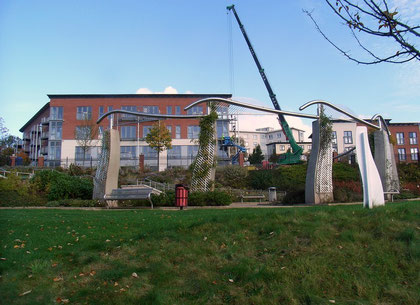 A name coined for the wholescale redevelopment of Lee Bank and the adjoining housing estates of Benmore, the Cleveland and Clydesdale Towers, Five Ways, Lee Bank and Woodview. Most of the area lies within the triangle bounded by Bath Row/ Holloway Head, Bristol Street and Lee Bank Middleway.
In the 19th century this area consisted of high-density, low quality housing, much of it back-to-back houses. These were demolished wholesale and replaced with high-rise blocks and maisonettes after 1960.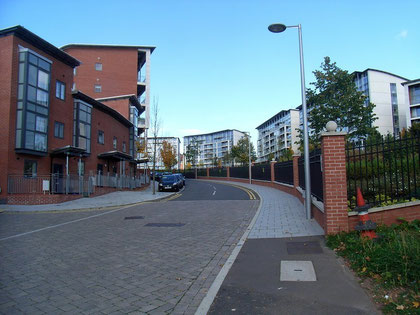 However, the new houses did not stand the test of time and they were in any case poorly maintained. After City Centre protests by residents in 1996 the estates were handed over to a community housing association as landlord, which has worked with the City to demolish and rebuild much of the area and to refurbish the remaining houses. A large new park has been laid out at the centre of the redevelopment.

See Lee Bank and also Colborne Fields.
William Dargue 02.09.2008/ 30.07.2010