William Dargue  A History of BIRMINGHAM Places & Placenames from A to Y
Marl Pit Green
B25 - Grid reference SP121853
Marle Pitte Grene: first record 1620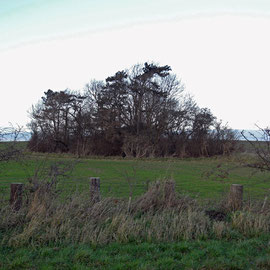 West of the Coventry Road between Holder Road and Deakins Road, Marle Pitte Grene was first recorded in 1620. The term 'green' was usually used of common land over which local people had grazing rights. The pit here may have been a (flooded) marlpit from which clay was dug to spread on sandier soil. Marl is clay which has a content of calcium carbonate and was used to improve the fertility of arable land. A circle of trees can be seen on the 1888 Ordnance Survey map on the east side of Holder Road opposite Fast Pits Road. 

Equally the pit may have been left by extracting clay for tile or brick making. In this case there would have been a kiln very close by. Tile making was a summer occupation and usually a secondary one to that of farming. There are known to have been at least ten tile kilns at work the manor of Yardley during the Tudor period. Tile manufacture continued here until the mid-19th century when it was replaced as a roofing material by Welsh slate brought by rail for the thousands of houses being built in and around Birmingham at that time.
Right: A typical disused marl pit overgrown and surrounded by trees. Photograph taken near Wootton,Lincolnshire by David Wright on Geograph TA0715, reuse permitted under Creative Commons licence Attribution-ShareAlike 2.0 Generic (CC BY-SA 2.0).

See also Fast Pits/ Fast Green.
William Dargue 23.09.2012