William Dargue  A History of BIRMINGHAM Places & Placenames from A to Y
Moor Street
B32 - Grid reference SO991829
de la More: first record 1275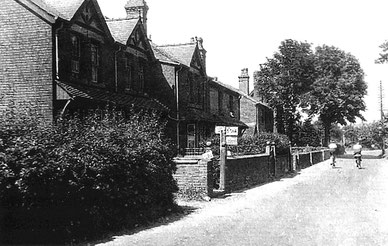 It is not unusual to have what is apparently a street-name as a placename, but it can be confusing. Even more confusing when there is no street here called Moor Street. This is a locality at the south-west end of Woodgate Valley Country Park. It lies around the junction of Clapgate Lane and Woodgate Lane.
Moor Street was only ever a hamlet, and by 1840 a row of cottages stood here. It was not until after the Second World War that this area was built up as part of the housing developments around Bartley Green.
A moor was the medieval term for a marshy boggy area - the Bourn Brook is close by.
William Dargue 07.04.2009/ 26.07.2015