William Dargue  A History of BIRMINGHAM Places & Placenames from A to Y
Mount Misery
Mount Misery B18 - Grid reference SP059881
First record c1815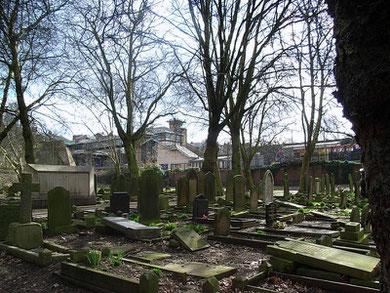 An early 19th-century nickname for Key Hill. After the Battle of Waterloo in 1815, unemployed soldiers were paid to dig sand from the sandpits here. Mount Misery as a placename is surprisingly common across the country.
In Showell's Dictionary of Birmingham of 1888 is an explanation of how Key Hill derived its name:
At the close of the great war, which culminated at Waterloo, it was long before the blessings of peace brought comfort to the homes of the poor.

 The first effects of the sheathing of the sword was a collapse in prices of all kinds, and a general stagnation of trade, of which Birmingham, made prosperous through the demand for its guns, &c., felt the full force. Bad trade was followed by bad harvests, and the commercial history of the next dozen years is but one huge chronicle of disaster, shops and mills closing fast, and poverty following faster.
How to employ the hundreds of able-bodied men dependent on the rates was a continual puzzle to the Overseers, until someone, wise in his generation, hit upon the plan of paying the unfortunates to wheel sand from the bank then in front of Key Hill House up to the canal side, a distance of 1-1½ miles, the payment being at the rate of one penny per barrow load.
This fearful "labour test" was continued for a long time, and when we reckon that each man would have to wheel his barrow backwards and forwards for nearly 20 miles to earn a shilling, moving more than a ton of sand in the process we cannot wonder at the place receiving such a woeful name as Mount Misery.
See also Key Hill.
William Dargue 07.04.2009