William Dargue  A History of BIRMINGHAM Places & Placenames from A to Y
Moor, Moor Hall
B75 - Grid reference SP128982
More: first record 1327; Moor Hall 1434
Moor Hall takes its name from a medieval family. They may have taken their name their name from the settlement of Moor near a moor or 'marsh' locally. William de la More is documented in 1327. Ridge and furrow visible east of Moor Hall on the golf course is evidence of an organised medieval field system here.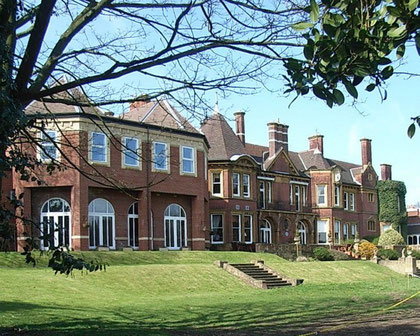 The first written record of Old Moor Hall is in 1434 in the ownership of Roger Harewell. Believed to have been the birthplace of Bishop Vesey c1462, the house on Moor Hall Drive is a Grade II* Listed building in sandstone with surviving 14th-century roof timbers and lancet windows of c1520. It is in private ownership.
The house has a circular staircase and timber floor and must originally have been timber-framed, although no timber framework survived the rebuildings of 1527 and the early 20th-century. Traces of a medieval moat in the garden may barely be seen with a practised eye.
Bishop Vesey
John Harman, whose yeoman father died when he was eight years old, was brought up by his uncle Vesey. Harman became influential in the court of King Henry VIII, was the tutor of Queen Mary and was appointed Bishop of Exeter, thereafter taking the surname Vesey in recognition of his uncle's role in his upbringing.
After a successful career Bishop Vesey retired to Sutton Coldfield, where he tried to revitalise the declining economy of the town by introducing kersey (coarse woollen cloth) weaving. He had built fifty-one stone cottages for his poor relations, which are now known as the Vesey houses. The Bishop paved the streets of Sutton town centre and built bridges over the River Tame at Curdworth and Water Orton which were are that time part of Sutton Chase.

Henry VIII's antiquary, John Leland visited Sutton in 1538 and wrote of Vesey:
John Harman, alias Veysey, Bisshope of Excestar borne in this towne, . . . hath also buildyd there a praty pile [house] of brike, where he sometyme lyethe. This pile stondythe in a grove about half a mile from Sowthtowne churche by northe. Good frewte trees sett there by the byshope grow with some difficultie.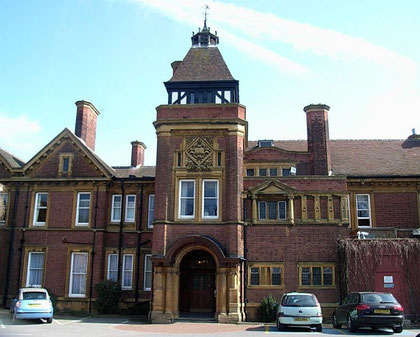 In 1517 the bishop had bought from the king 4 acres of waste called 'le Moreheth' which adjoined his orchard on the north, and another acre nearby, in which he made two pools. In 1527 he also bought two parcels of enclosure known as Moor Crofts and Heath Yards with about 40 acres of waste and it was here that he built a new mansion of Moor Hall.
The Bishop lived here in great style surrounded by a park of 20 hectares and had 150 servants wearing his scarlet livery. After Vesey's death in 1555, Moor Hall was inherited by his nephew, John Harman.
In 1671 John Addyes owned the property which remained in the hands of his descendants until 1762. At that time there were twenty rooms on three floors, but it was described as 'a very poor pile of building, without prospect or indeed any any one beauty to recommend it to a man of taste'.

A drawing of c1815 shows an 18th-century house built in front of the older one, presumably timber-framed, and a photograph of 1895 confirms further additions. The neo-classical taste of the time thought the timbered house old-fashioned and abhorred the lack of unity and symmetry brought about by the addition to the front.
The house was let to a succession of tenants until 1903 when Colonel Edward Ansell of Ansells Brewery bought it, demolished it and built himself a new Moor Hall on the site. The Ansells lived there until 1930 when the estate was sold to a local builder, Robert Streather who converted it into a hotel, as it remains to the present. Much of the estate was laid out as a golf course with the remaining land land sold for prestigious house building.

See also Four Oaks. 
William Dargue 07.04.2009/ 01.05.2011