William Dargue  A History of BIRMINGHAM Places & Placenames from A to Y
Moneybag Hill
B21 Grid reference SP035898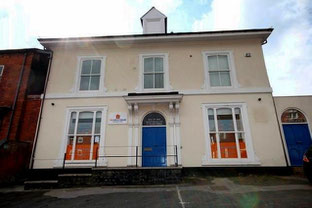 James Sherriff's 1798 map of 25 miles round Birmingham shows a stretch of the Holyhead Road either side of Sandwell Road labelled Moneybag Hill. The road to Wednesbury had been turnpiked in 1727. (From 1815 it became government-owned and known as the London-Holyhead Mail Road.) There was tollgate at Sandwell Road and this may be the origin of the name.
On the other hand, it may refer to Matthew Boulton's Soho Mint which opened in 1788. However, Boulton's Soho Manufactory was over a mile away and surely the name would have been more appropriate for Soho Hill.
A third possibility is that it refers to the large houses that were beginning to be built along the Holyhead Road. Opposite Sandwell Road was New Inn Hall, a very large house set in extensive grounds. A directory of 1818 lists a number of manufacturers and professional people, but also a large number of gentlemen and gentlewomen ie. people living on their own means.
William Dargue 03.08.2012