William Dargue  A History of BIRMINGHAM Places & Placenames from A to Y
Paradise, City Centre
B1/ B3 - Grid reference SP065867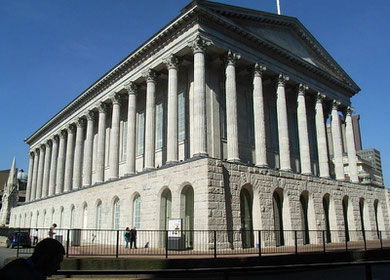 Paradise is a fairly common field and farm name. The word came into Middle English from the Greek translation of the Bible (Book of Genesis) where it is used of the Garden of Eden. It had a variety of related meanings from 'enclosure' to 'park' to 'garden' and was used for such until the 18th century. There are two opportunities to visit Paradise in Birmingham.
City Centre
Paradise Close was a field south of Paradise Street near Birmingham Town Hall, which may have been associated with the Easy Hill estate. It was Paradise Row by 1785; Paradise Street by 1792; Paradise Circus Queensway with the building of the Inner Ring Road opened by Queen Elizabeth II in 1971.
Paradise, Hall Green
B28 - Grid reference SP100807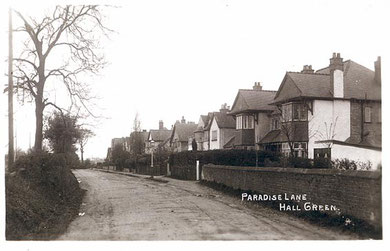 Hall Green
Paradise Lane in Hall Green takes its name from Paradise Farm which was probably medieval in origin. It was rebuilt in Georgian times and demolished for house building c1960.
The name was evidently used of the scattered hamlet around the farm. the 1891 Census lists John Horne and his family at Paradise Farm and a dozen other households at Paradise, including Highfield Farm near the junction of Highfield Road and Robin Hood Lane. 
William Dargue 04.04.2009/ 07.09.2012
Paradise, City Centre