William Dargue  A History of BIRMINGHAM Places & Placenames from A to Y
Primrose Hill, Nechells
B7 - Grid reference SP090884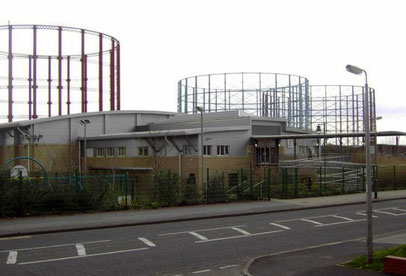 Primrose Hill Farm is shown on Fowler's Plan of Aston Parish in 1833 and stood near what is now the junction of Rupert Street and Oliver Street. In Fowler's time Robert Garbett was the tenant. The farm itself was not to last much longer. 
The 1834 Ordnance Survey map shows Primrose Hill laid out as a housing estate in subsantial plots. However, the hill itself was the site of a small gas work from the 1840s. By 1870 the extensive Windsor Street Gas Works with ten gasholders had expanded to take over the hill. Disused gasometers still stand here. 
See also Nechells and Primrose Hill, Kings Norton.
William Dargue 23.09.2008/ 25.05.2009