Pebble Mill
B5/ B29 - Grid reference SP060835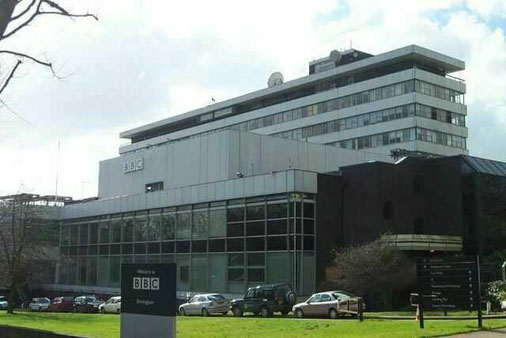 Pebble Mill was a fulling mill in the 16th century. Standing on the Bournbrook, it was also known as Kings Mill or Kynges Mill after John Kynge. On his death in 1557 this mill together with Over Mill at Edgbaston passed to his son, Roger Kynge. The mill was used for blade grinding in the mid-17th century and was a corn mill by the mid-19th century.
The millpool, which was drained in 1883 allegedly after a high incidence of suicides, became the site of the BBC Pebble Mill studios from c1960. The building was demolished in 2005 when services transferred to the Mailbox in the City Centre.
The Birmingham Dental Hospital and School of Dentistry has been built on the site and took its first students and patients in September 2015. It is part of a development by Calthorpe Estates christened the Edgbaston Medical Quarter with 550 medical companies, over 180 medical organisations, 80 hospitals and specialist care centres, 44 GP clinics and routine care facilities and 23 training facilities.  
Roughly on the site of the mill buildings stands the entrance building to the Birmingham Nature Centre, formerly the Birmingham Natural History Museum.
The Pershore Turnpike was set up in 1825. Although tolls ceased in 1879, the toll house near Pebble Mill survived until 1930.
William Dargue 04.04.2009/ 26.07.2015/ 03.01.2021