William Dargue  A History of BIRMINGHAM Places & Placenames from A to Y
Falcon Lodge
B75 - Grid reference SP143962
First record c1820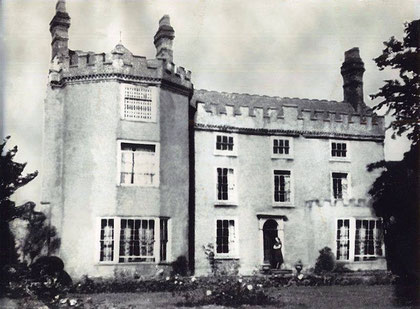 Falcon Lodge is a council estate on the east side of Sutton Coldfield. It takes its name from a late-Georgian house which stood west of the junction of Wyatt Road and Langley Hall Road. Much of Wyatt Road marks the line of the drive to the house from Lindridge Road. Langley Hall Road was the drive from the house to Springfield Road.
Built in 1820 in a neo-classical style on land recently enclosed, this crenellated 9-bedroom country house had extensive outbuildings and grounds and over 20ha of arable and pasture.
On the 1889 Ordnance Survey map can be seen the large orchard immediately north of the house. The first tenants were the Pepper family of Nottingham.

The origin of the name of the house name is unknown. It may well be a romantic 19th-century creation by the builder or the first residents.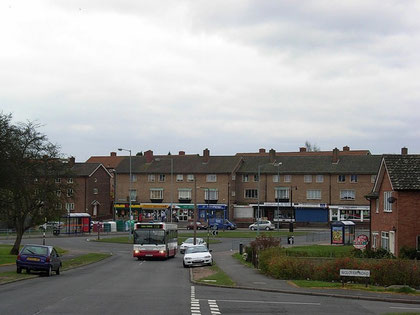 Sutton Coldfield Corporation bought the house and some 20 hectares of farmland and orchard in 1937, but it was not until after the end of World War 2 that a municipal housing estate was built here.
Built in 1950s, the estate was considered a model development. It is spaciously laid out and has a community hall, library and shopping centre on Churchill Road to provide a 'village centre' focus as well as an allotment site and recreation grounds.

Churchill Road follows the valley of Churchill Brook. This flows down to join Langley Brook, which then runs north to join the River Tame near Middleton.
William Dargue 01.08.2010