William Dargue  A History of BIRMINGHAM Places & Placenames from A to Y
Frogmill
B45 - Grid reference SO997782
Froggemulle: first record 1373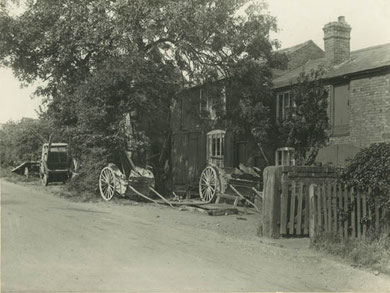 Frog Mill was a post-medieval watermill which stood until the early 19th century on the River Rea near the lane of the same name. There are now no visible traces. The location is now in modern Frankley.
Names with a 'frog' element are common in England and many date back to the Middle Ages. Frogs are generally land dwellers outside the breeding season. In early spring they look for the still water where they themselves hatched to mate and lay their eggs. The implication of frog placenames is of wet marshland.
See also Frankley.
Above right: Frogmill Farm 1900
Below: Harvest-time at Frogmill Farm 1898
Thanks to Local History Digital Archive of the History Department of King Edward VI Grammar School, Five Ways, Bartley Green.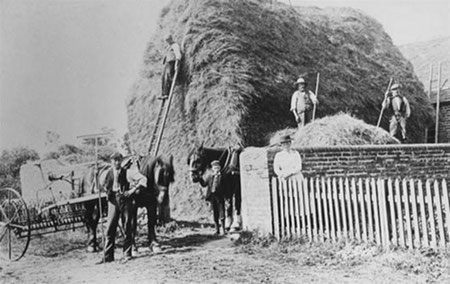 William Dargue 13.11.2008/ 02.08.2010