William Dargue  A History of BIRMINGHAM Places & Placenames from A to Y
Five Ways Stechford
B33 Grid reference SP128868
First record c1870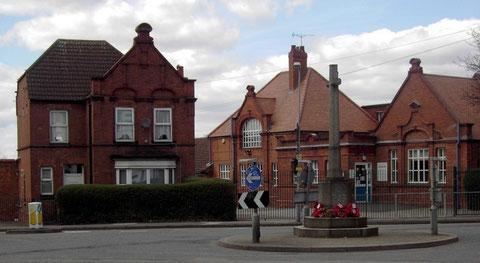 Five Ways Stechford is the junction of Yardley Fields Road, Albert Road, Lyttleton Road, Richmond Road and Stuarts Road. The name is still shown on some maps, but is no longer in popular use.
Five Ways dates from the laying out of Lyttleton Road in the 1870s. It became the focus of Stechford village with All Saints Church close by and Stechford School opening here in 1896.
A memorial to the dead of the First World War stands in the middle of the junction. The shopping centre is known as Stechford Village.

The Yardley School Board opened Stechford Infants School in 1894 in All Saints' Church Sunday School in Albert Road. 42 children were attending in 1895. The new school was built at Five Ways in 1896 for infants and juniors. As building development in the area grew apace, the school was enlarged in 1906 and again in 1920.
See Stechford.
William Dargue 14.12.2008/ 02.01.2010