Treaford/ Treeford/ Trayford
B8 - Grid reference SP120877
Trafford: first record 1485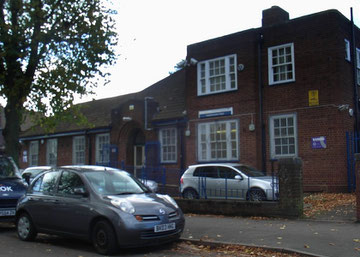 Treaford takes its name from a family name which is found recorded as Trafford in 1485. Treaford Hall which stood between Treaford Lane and Bankdale Road was a large moated Georgian house built on a medieval site.
The Ward family were established in Little Bromwich before the end of the 13th century. Sometime before 1797 the manor of Little Bromwich came into the hands of William Ward; it may have been he who had the medieval house rebuilt.
By 1807 Robert Ward, a Birmingham surgeon was lord of the manor. The 1841 Census records the house as Trayford Hall, by then a farm run by the Dafforn family, presumably as tenants of the Wards. It must have been a good-sized farm with five servants and farm workers living in.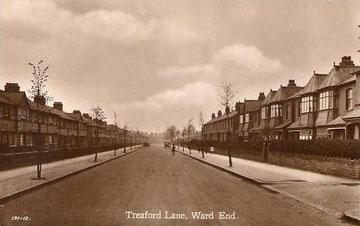 In 1846 William Ward was involved in negotiations with the Birmingham & London Railway Company over the purchase of land for the railway line which runs on an embankment very close to the hall. He sold his estates of Treaford Hall and Alum Rock in 1868, by which time any manorial rights seem to have lapsed.
In 1873 John Tolley, one of the owners of Golds Green Colliery at West Bromwich, lived at the hall. In 1878 the estate is recorded as the property of Mrs A T Taylor and in 1910 of Samuel William Ward Taylor who sold the land shortly after 1913 for the building of municipal housing on Treaford Lane and Bankdale Road. Until this time one water-filled arm of the moat fronting the old hall had survived, but was then filled in to allow house building. 
William Dargue 21.10.08/ 31.07.2012