William Dargue  A History of BIRMINGHAM Places & Placenames from A to Y
Greethurst
B11 - Grid reference SP084817
Gruthurst: first record 1221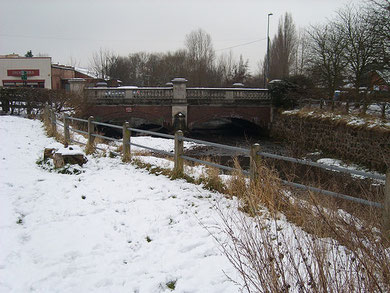 From Old English greot hyrst meaning 'Greet Hill Wood', this is now Moseley golf course which lies north of Coldbath Road. Although some way from Greet itself, this common pasture belonged to the manor of Greet in medieval times. This end of the manor had its own sub-manor house, Greethurst manor house, which is known to have been standing in 1517 on the present site of the golf course.

The manorial corn mill was situated also on the River Cole on the Stratford Road and not at Greet. Greet Mill belonged to Greet Hall from at least 1261 until 1800. During the Civil War it was used for blade grinding, most likely to provide weapons for the Parliamentary forces. Rebuilt in 1775, it rolled steel in its latter days.
The mill was out of use by 1843 probably due to a uncertain supply of water, as there were four other mills upstream. The buildings were demolished before 1880. Remains of the mill were found when the River Cole and the millrace were restored to a single channel in 1913 for the new bridge taking the trams into Hall Green.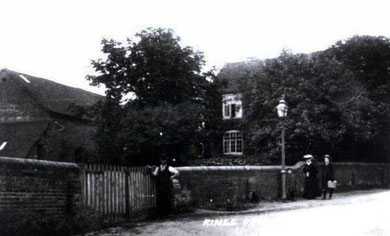 Greet Hill or Greet Mill Hill referred to the hill running up from the river on either the Stratford Road or Shaftmore Lane. Greet Mill Hill Farm, also known as King's Farm stood on Shaftmore Lane where Runymede Road now cuts through. 

See also Greet.
William Dargue 06.03.2009/ 24.10.2012