William Dargue  A History of BIRMINGHAM Places & Placenames from A to Y
Gib Heath/ Gibb Heath
Gib Heath B18 - Grid reference SP052889
Gibbe Heath: first record 1590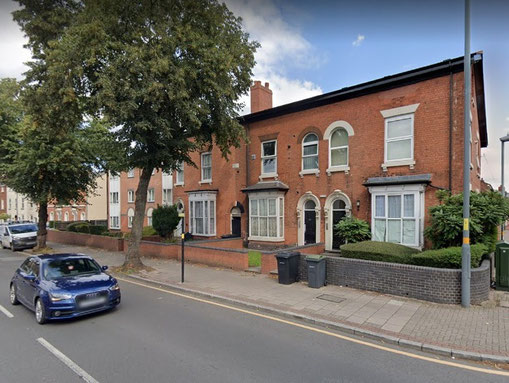 As a placename Gibb Heath or Gibheath has an uncertain origin, but it may derive from a family name. This northern part of Birmingham Heath, between Benson Road and Norton Street, was agriculturally undeveloped until enclosure. With its underlying sandy soil heath made poor farmland and was naturally covered with long tough grass, scraggy bushes and few small trees.

The open land of Birmingham Heath was enclosed as separate fields in 1798 and built up with good-quality working-class housing from about 1860. Gib Heath lay around Park Road, west of Soho Hill in the Foreign of Birmingham manor.  
In a land sale by King Edward VI Grammar School in 1800 the portion of land is described as being 'on Gib Heath near Nineveh.' The 1890 Ordnance Survey map shows Gib Heath (plant) Nursery occupying a site east of the bend in Bacchus Road which is now the site of a park.
The name still has some currency and the area is considered part of Handsworth.  See also Soho.
William Dargue 06.09.2008/ 02.08.2010