William Dargue - A History of Birmingham Places & Placenames . . .  from A to Y
Hob Moor
B25 - Grid reference SP117858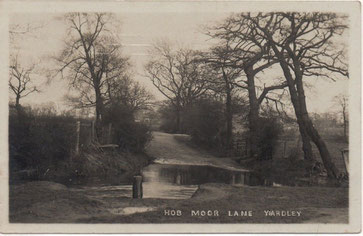 Where Hob Lane, now Hob Moor Road, forded the River Cole was Hob Moor. A medieval term, moor refers to marshy land which was subject to winter flooding and which provided lush pasture in summer.
The word hob means a hobgoblin, a mischievous sprite; there may have been an unusual landscape feature here. The ford here is still shown on the 1921 Ordnance Survey map.
See also Hobs Moat.
William Dargue  27.03.09/ 23.07.2015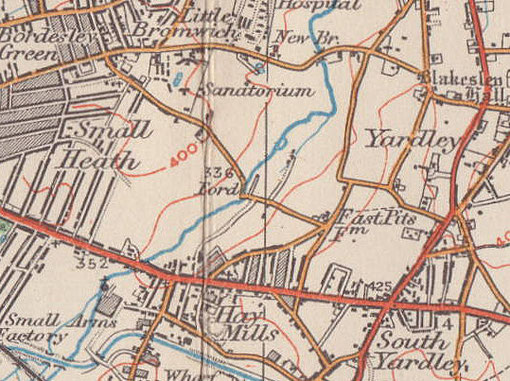 Google Maps - If you lose the original focus of the Google map, press function key F5 on your keyboard to refresh the screen. The map will then recentre on its original location.
For 19th-century Ordnance Survey maps of Birmingham go to British History Online - Maps.