William Dargue  A History of BIRMINGHAM Places & Placenames from A to Y
Hollywood
B47 - Grid reference SP084770
del Hollies, atte Hollies: first record c1250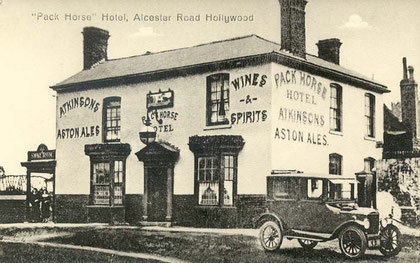 This is a self-explanatory placename. Holly is a common placename element, here likely to refer to a wood with holly rather than a wood exclusively of holly. Where the wood lay can now only be conjectured.
On the clay lands where there were thick forests of oak and ash, lower-growing holly will thrive, and as an evergreen it is easily distinguished in such deciduous woodland in winter. Standing on the higher ground at the junction of the Alcester Road and Hollywood Lane between two small tributaries of the River Cole, Hollywood was a tiny hamlet in 1834. The wood must have stood nearby.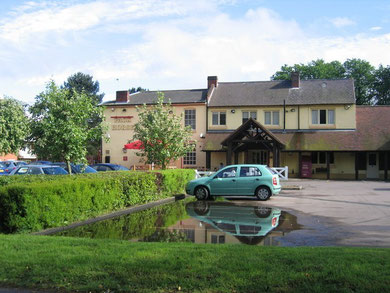 On the next inter-fluvial ridge to the south was an inn at Packhorse Lane and May Lane to cater for travellers on the Alcester turnpike which had been set up in 1767.
As a result of mid-20th-century urban developments between the Alcester Road, Hollywood Lane and Houndsfield Lane, parts of Hollywood that had previously been in Worcestershire became part of Birmingham in 1966.

In 1969 a new by-pass was built from the Maypole to Wythall which has to some extent preserved the rural aspect of the village.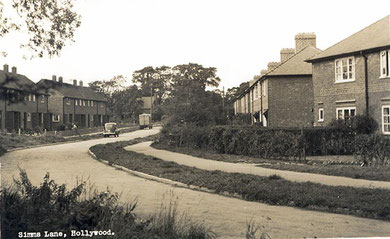 William Dargue 27.03.2009/ 01.08.2010