William Dargue  A History of BIRMINGHAM Places & Placenames from A to Y
Cheapside
B12 - Grid reference SP078860
First record c1781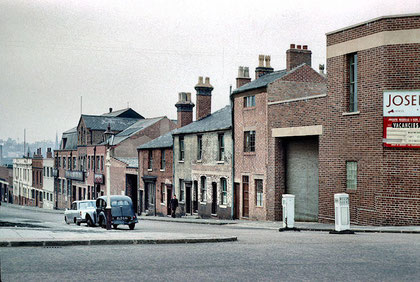 Cheap derives from the Old English ceapan meaning 'to buy'; and Cheapside was used as a term for a 'market-place' or markets area. The name is found in many towns, but most famously in London where surrounding streets tells of the products sold there: Bread Street, Honey Lane, Milk Street, Poultry.

This was not a district but a streetname in Birmingham and could well be a London import of the late 18th century, probably by Samuel Bradford whose potential estate this was. However, the name may have local connections. Before the Bull Ring was cleared of its encroachments by the Streets Commissioners in the 18th century, part of the markets area was known as Corn Cheaping ie. 'corn market'.
From the mid-1700s Henry Bradford owned Warners Fields in Deritend, south-east of the River Rea crossing at Digbeth. He offered development land here for sale, probably with the intention of attracting industry rather than housing. Perhaps due to the low-lying nature of the land at the town end of the site, there were no takers. although the site sloped uphill towards Highgate. It may have been thought to be to far from the town centre at that time. And so, in 1767 Bradford offered his first plots free of charge to encourage development on his estate.

Advertisement in Aris's Gazette 3 August 1768:
TO BE GIVEN GRATIS: Some free land, pleasantly situated, for building in Bradford Street, Deritend, to any person that will build upon the said land, and carry on a considerable trade there.

But it was to be the beginning of the next century before his estate around Bradford Street, Cheapside and Moseley Street was fully built up.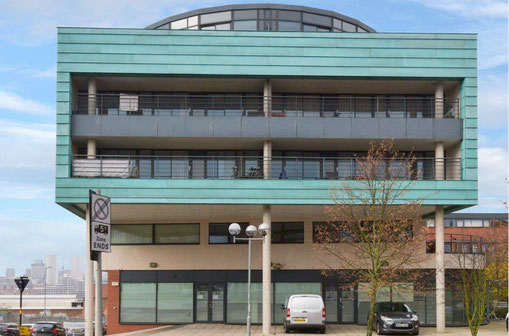 Regeneration  
In proposals to redevelop the City Centre and expand it beyond the limits of the Inner Ring Road of the mid-1960s, the City Council in the 1990s perceived the central area of Birmingham in various quarters. It is intended to capitalise each quarter on specific aspects of its character. The areas include Chinatown, the Millennium Point education and technology district, the area around the International Convention Centre.
Part of the intention was also to attract city centre residential living. The Bradford estate area south of Deritend High Street up to Camp Hill, currently a rather run-down industrial district, has now all been named Cheapside, probably again with an unconcious London connection, and is destined for both industrial regeneration and residential redevelopment.

See also Birch Hill, Deritend, Digbeth, Holme Park, The Irish Quarter.
William Dargue 01.08.2010/ 11.11.2020