William Dargue  A History of BIRMINGHAM Places & Placenames from A to Y
Cole Hall, Cole Ford/ Coleford
B34 - Grid reference SP143885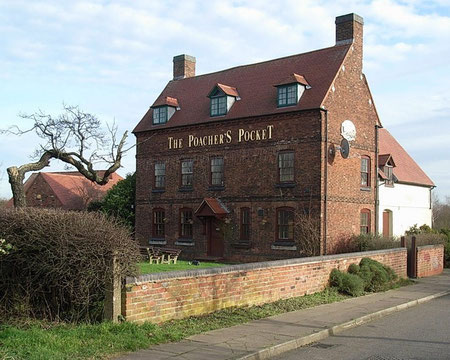 The River Cole bears one of the oldest names in Birmingham. Many rivers retained their Celtic names after the arrival of the Anglo-Saxons, and this one refers to 'hazel trees'. The hazel is a common native of British woodland that grows best in moist but well-drained soil.
There are many Celtic traditions about the sacred and magical qualities of the tree, which was believed to be a protection against evil spirits, witches and abduction by fairies. Magic wands were said to be made from hazel. Hazel nuts were believed to contain concentrated wisdom: eating fish caught from a pool or stream into which hazelnuts fall, was thought to confer wisdom to the eater.
The nuts were also thought to be a guarantee of fertility and were given to brides after their wedding even as late as the 19th century. This species has long been coppiced, usually being cut back every seven years. The long flexible slender shoots were used to make wattle for hurdles, fences and house building. Hazel also makes good firewood.

Cole Ford was an important river crossing on Cole Hall Lane, part of the route from Yardley to Castle Bromwich. The first reference to the bridge, Collebrugge is not found until 1405, but there is likely to have been a crossing here from earliest times.

After World War 2 the existing Cole Ford brick bridge of unknown age was replaced. That bridge was again damaged by floods c1970 and replaced by the present single-lane bridge.

Close to the ford was Cole Hall, standing within a medieval moated site which lay between the River Cole and Cole Hall Farm, It appears on the Castle Bromwich Estate Map of 1802, and the site is shown as Moat Meadow on the Survey Map of Aston Parish of 1835.

Cole Hall Farm
Latterly a pub and restaurant, the Poacher's Pocket, now a children's nursery, the present building probably replaced the moated house in the 18th century at which time some 40 hectares were farmed here. Solihull Sanitary Authority, which covered Yardley parish, laid a sewer down the valley of Yardley Brook from Yardley church to Colehall. The farmland was bought by the Authority for use as sewage filter beds and the house itself was used as offices. The sewer was later extended by the Birmingham, Tame & Rea District Drainage Board to connect with Minworth Main.

By the mid-20th century the sewage farm was out of use, the tanks were infilled and the area was landscaped in the 1970s. A row of poplar trees planted as a screen probably at the end of the 19th century is still a significant landmark. The farm buildings were subsequently disused and in danger of dereliction until they were converted into The Poacher's Pocket public house which opened in 1984. After some years empty, the building is now a children's nursery. Both the farmhouse and its 18th century barn are Grade II Listed.

See also Buckland End.
William Dargue 27.10.2018/ 12.11.2020