William Dargue  A History of BIRMINGHAM Places & Placenames from A to Y
Cotteridge/ The Cotteridge
B30 - Grid reference SP047797
Cotteruge: first record 1317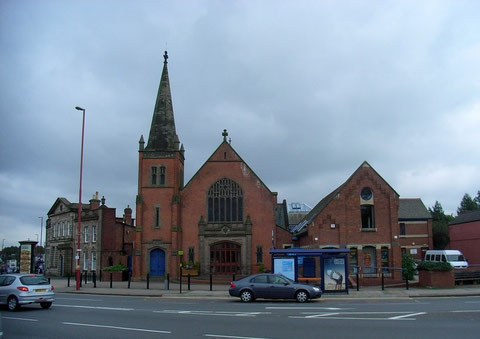 An old route ran from Northfield along the higher ground between the marshy valley of the River Rea to the south and Merritts Brook to the north. The road, now known as Northfield Road, followed 'Cotta's ridge'. This is an Anglo-Saxon name, Cotta's hyrcg, the first element being a personal name.
From 1766 a turnpike road from Northfield to Wootton Wawen followed the ridge running from the Bell Inn on the Bristol Road via Church Road, Bunbury Road, Middleton Hall Road along the ridge then via Kings Norton to join the Stratford Turnpike. The route was disturnpiked after 1809.

Cotteridge House was built c1680 in Motts Field, a name referring to a moat, a feature of many 13th-century manor houses and substantial farms. The house is now demolished and the site between Middleton Hall Road and Watford Road built over.
The opening of Kings Norton Station in 1849 on the Birmingham and Gloucester Railway prompted some house building, although development was slow. In 1879 the opening of the Cadbury factory at nearby Bournville encouraged the building of working-class homes at Cotteridge.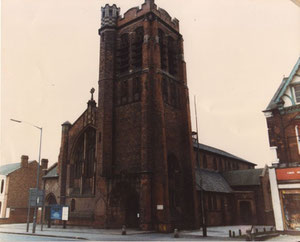 In the years 1903 and 1904 St Agnes' Church of England, Kings Norton Congregational Church and Kings Norton Methodist Church were all built in close proximity, St Agnes on the Pershore Road, the Congregational Church on Watford Road and the Methodist Church on the Pershore Road opposite Middleton Hall Road junction, now The Cotteridge Church.
In 1981 The Cotteridge Local Ecumenical Project was set up with the intention of bringing the three congregations together in one building and sharing resources. The Methodist Church building opened in 1985 as The Cotteridge Church. The Congregational (United Reformed) Church was demolished and sheltered housing, Cherry Tree Court was built on the site. St Agnes' Church was demolished and a supermarket was built on the site. The new joint church building was extensively refurbished in 1988 with facilities for a variety of community activities.

By 1906 housing was beginning to be built along Northfield Road and Middleton Hall Road near to the station. There was some industry and a centre with a variety of shops focussed around the junction of the Pershore Road, Middleton Hall Road and Watford Road, which was still known until the 1950s as The Cotteridge. This is now a busy shopping centre. By the First World War most of the district was urban and it is these older houses which continue to give the district its character.
Click to enlarge the images in the Cotteridge Gallery below. 
William Dargue 26.09.2008