William Dargue  A History of BIRMINGHAM Places & Placenames from A to Y
The Colmers
Colmers, Colmers Farm B45 - Grid reference SO998775
Colmer: first record 1280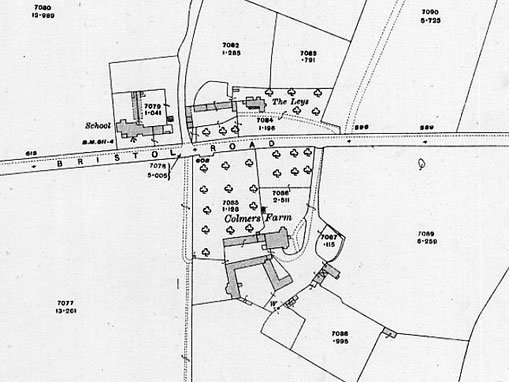 Colmers lay within the extensive manor and parish of Kings Norton. In 1869 the Mansion House was bought with its farmland and the farm known as the Colmers by William Summerfield of Westminster Farm in Frankley.
Standing opposite the present Colmers Farm School, the Mansion House may have been the successor of the moated manor house of the Colmers about which very little is known. Walter de Colmer is known to have been living c1280, but the estate is not recorded as a manor until the 16th century when it came into the hands of the Gower family. They were to hold it for nearly 200 years. There is no further record of the estate as a manor after 1788. The Colmers was sold for housing development after 1928. 
The name appears to derive from Anglo-Saxon Cole mor meaning '(River) Cole marsh'. The river name derives from the Celtic word for 'hazel trees', but this river is now known as the Rea. The name Collebrugge, 'Cole Bridge' is recorded in the manorial court rolls in the 15th century.

Close to The Leys, the Kings Norton School Board opened Rubery Boad School in 1883 with accommodation for 154 children. There had been an earlier temporary school nearby. Although the school was enlarged in 1899, by 1935 the building could only accommodate two classes, the other 12 being taught in temporary buildings. A new junior block had been built by 1940 and the school was gradually expanded over the next ten years. The schools were renamed as Colmers Farm in 1949 and now comprise on the same campus a nursery, infant, junior and secondary school. A community leisure centre, which also shares the site, offers a wide range of indoor and outdoor sports activities.
William Dargue 02.11.2008/ 27.12.2020