William Dargue  A History of BIRMINGHAM Places & Placenames from A to Y
Cocks Moor, Cocks Moor Woods
B14 - Grid reference SP079799
Cokkismore: first record 15th century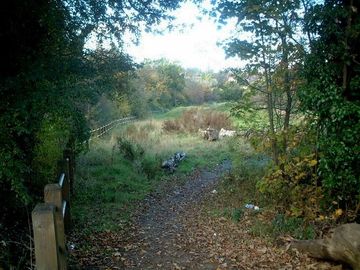 Recorded in the manorial court rolls of Kings Norton in the 15th century, the reference to cocks is probably to woodcocks, a game bird of the Middle Ages. This bird is a small long-beaked wading bird some 35cm in length whose favoured habitat is damp wooded areas. During the breeding season they nest on the ground in open woodland. Woodcocks feed mainly on earthworms and insects in usually well hidden thickets and are most active at dawn and dusk.

A more or moor referred to marshy land along a river. The open water meadows in this part of the valley of the Chinn Brook would have been a good place to catch this bird. See also Cockshut Hill.

The name is now most associated with the leisure facilites here, the swimming baths, the multi-purpose leisure centre and the golf course.
William Dargue 01.08.2010