William Dargue  A History of BIRMINGHAM Places & Placenames from A to Y
Chester Road
B73 - Grid reference SP115932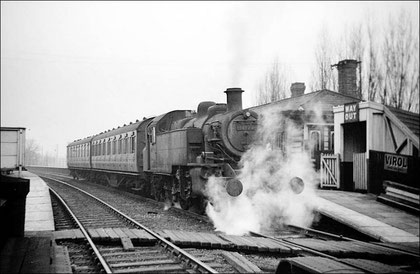 The area around Chester Road Station is shown on Ordnance Survey maps with the settlement name of Chester Road and likely takes its name from that station which opened on the Sutton Coldfield Branch line from Birmingham New Street in 1862.
The existence of the station encouraged housing development in the area, and by 1889 the Ordnance Survey map shows a patchwork of building in this agricultural area. Many of the houses were large semi-detached houses and some very large detached houses. Housing was spreading from Green Lanes and at Wylde Green, which had its own station.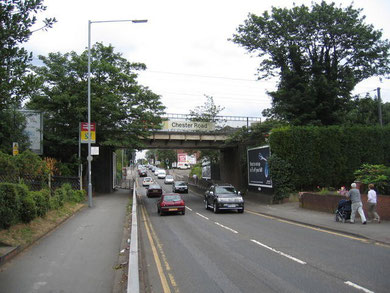 The Chester Road was a prehistoric long-distance route which runs locally through Castle Bromwich via the north of Erdington to Brownhills and was marked on 17th-century maps as the Ridgeway. Although not a Roman road, it was certainly an important route during the Roman period.
In 1759 it became part of the Broughton-Chester-Stonebridge Turnpike, a major national route which by-passed Birmingham and which linked London, via Coventry and Stonebridge, to the port of Chester. The route is roughly the line of the present A452, joining Watling Street, the present A5, at Brownhills West. In the 18th century the turnpike road near Sutton Park was notorious for highway robberies.  
William Dargue  27.10.2008/ 01.11.2008