William Dargue  A History of BIRMINGHAM Places & Placenames from A to Y
The Leys
B31 - Grid reference SP002776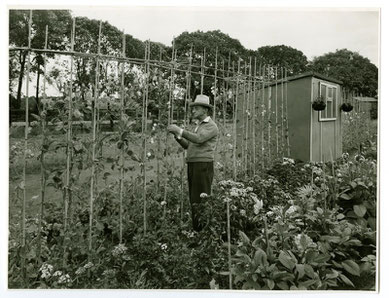 This location at Longbridge is shown on the Ordnance Survey map of 1887 where Leybrook Road and Belton Grove now run; it is still shown on the current OS map but the name has no local currency. This was a farm whose name originally derived from an Anglo-Saxon placename element, leah meaning a farmland clearing in a woodland area. However, here it probably refers to meadowland along the river.
The Leys is south of the confluence of Callow Brook and the River Rea where a recreation ground and The Leys allotments now lie. In recent excavations on sites near the River Rea at Longbridge analysis of medieval pollen has revealed the presence of wetland and water meadow plants. Dandelions, bur marigolds and meadowsweet grew on the grassy floodplain. Along the bank of the river grew alder and hazel, while on drier slopes away from the floodplain was mixed woodland of oak, lime and pine.
During the Anglo-Saxon period, as the population expanded, the woodland began to be cleared and rye was cultivated. The area developed into woodland pasture, a typical early medieval landscape of the west Midlands. As the surrounding woodland diminished in the later Middle Ages the hazel along the river was probably coppiced to provide timber for building as well as for firewood. As the woodland continued to decrease the area became an open grassland landscape which remained until the industrial development of the Longbridge car factory from the early 20th century onwards.
See Longbridge and Rubery.
William Dargue 02.04.2009/ 24.07.2015