William Dargue  A History of BIRMINGHAM Places & Placenames from A to Y
Ladywood, Sutton Coldfield
B74 - Grid reference SP109974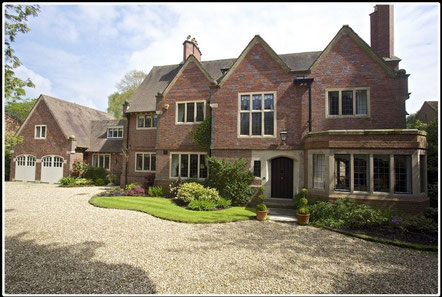 A wood which lay south-west of the junction of Bracebridge Road and Ladywood Road in Sutton Coldfield. The name of such woods is likely to be pre-Reformation and usually indicates church property or woods whose income was dedicated to the church.
There was an attempt in 1778 by local landowners to have all the commons of Sutton enclosed, including the Park, but the Enclosure Act which was not finally passed until 1825, excluded this area.
However, Edmund Cradock-Hartopp, persuaded the Sutton Corporation to allow him to enclose some 16 hectares of the Park adjacent to his Four Oaks Hall to create a more satisfactory park for himself. This included most of Ladywood. The Corporation agreed to an exchange of 40 hectares of his farmland in the south and near the Town Gate.
The site of the wood is now developed with very expensive houses on large plots which have been built from c1900 onwards after the demise of Four Oaks Hall.  See Four Oaks.
William Dargue 30.03.2009/ 24.07.2015