Leach Green, Leach Heath
B45 - Grid reference SO993771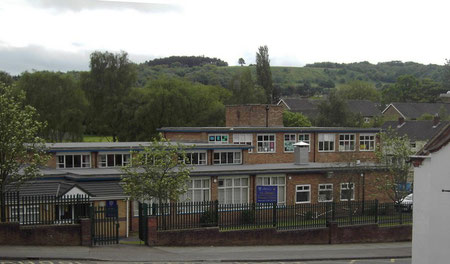 The location of Leach Heath in Rednal is at the junction of Leach Heath Lane and Leach Green Lane.
The origin of the names is uncertain. While Leach may derive from a family name, there is an Old English word lacu, Middle English lache or leche, which means a 'stream'. This may refer to Callow Brook, a tributary of the River Rea, or to a small tributary of Callow Brook which runs down from the golf course on the Lickey Hills.

There were a number of quarries in this area extracting the Silurian sandstone which forms part of the Lickey Hills: two at the north-east end of Leach Heath Lane, another on Cock Hill Lane on Rubery Hill. The last quarry closed in 1963.
Immediately behind the Retreat was the home of the local postman, Fern Cottage, which probably dates from the mid-18th century. It was here that Fr Francis Morgan of the Oratory arranged for the ailing Mabel Tolkien to stay with her two sons. JRR Tolkien was then eleven years old.
After their mother's death in 1904 the Tolkien brothers continued to visit the Retreat with Fr Francis. The woods behind the house and the Lickey Hills made a great impression on the young J R R Tolkien and Rednal was later recreated as the elvish village of Rivendell in 'The Lord of the Rings'. The house is now a holiday let.

Image (right) embedded from Flickr, All Rights Reserved by the owners of Fern Cottage. 
William Dargue 02.04.09/ 24.07.2015