William Dargue  A History of BIRMINGHAM Places & Placenames from A to Y
Ley Hill, Northfield
B31 - Grid reference SP011804
atte Leye: first record 1275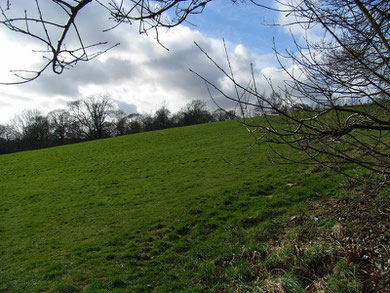 There are two Ley Hills: one in Northfield and one in Sutton Coldfield. The former is part of the ridge that runs north of Merritts Brook. The summit of the hill is at the top of Holloway.
Ley Hill was atte Leye, 'at the clearing' in 1275, and later la Lee, a name which derives from Old English leah hyll meaning a 'clearing on the hill'.

At the top of Ley Hill Farm Road stood the farm of that name which is first recorded in 1344. Its fields were developed with municipal housing during the 1960s. There is currently considerable rebuilding in the area.
Ley Hill House/ Hall, between the Holloway and Merritts Hill, was set in some 8 hectares of parkland. Smethwick industrialist Henry Adkins retired here about 1880.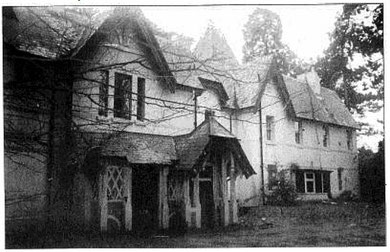 The house was the home of the Palethorpe family in the last years of the 19th century whose Tipton sausage factory made them the largest sausage manufacturers in the world at that time. It was later the home of Christian Kunzle, a Swiss chef, who opened restaurants in Birmingham and later built a factory to supply them with his own cakes.
In 1938 Kunzle sold the house and its grounds to the City's Parks Department. They used the building as accommodation for staff employed at the park. For a time it was used as offices, but was allowed to fall into disrepair. Deemed dangerous and beyond repair, it was demolished in 2002.The parkland of the house plus 10 hectares of former farmland now makes up Ley Hill Park.

(See also Ley Hill, Sutton Coldfield.)
William Dargue 19.03.2009/ 27.09.2012