William Dargue  A History of BIRMINGHAM Places & Placenames from A to Y
Lightwoods, Lightwood Heath, Lightwoods Hill
B17 - Grid reference SP019859
Lythewood: first record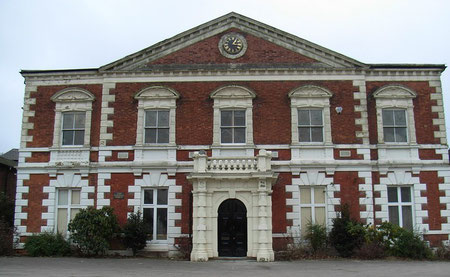 This name is preserved in Lightwoods Park on the Hagley Road. It lies just over the Birmingham border in Smethwick, in the northern part of the ancient parish of Harborne. In Old English liht wudu meant 'light wood'.
The name Lightwood Heath indicates that this was not dense dark forest, for on heathland the natural tree cover would have been sporadic and sometimes sparse. Until the end of the 19th century the Lightwoods were continuous with Warley Woods. Close by are there other old woodland names: Bearwood, Beech Lanes, Lordswood and Norton Wood.

Take a look at Lightwoods House which stands in Lightwoods Park. It was built in 1780 for Jonathan Grundy of Leicestershire who lived there until his death in 1803. The original house was brick-built with stone dressings in a neo-classical style typical of its date. There was a pedimented central block, with detached wings housing the kitchens and stables. The house was somewhat altered and extended during the 19th century but its front elevation remains in keeping with its origins. In 1811 Charles Pye in his Description of Modern Birmingham described the Lightwoods as:
a neat brick house, the property and residence of Miss Grundy, from whence there are some enchanting prospects. In these woods there are small shrubs grow in great abundance, which produce black fruit, known by the name of bilberries, of which during some years the poor people make a plentiful harvest.

Lightwoods House with some 10 hectares of parkland passed down as the family residence of the Grundy descendants until 1858 when it was leased to George Caleb Adkins, a wealthy local soap manufacturer. Adkins bought the house in 1865 and lived there until his death in 1887.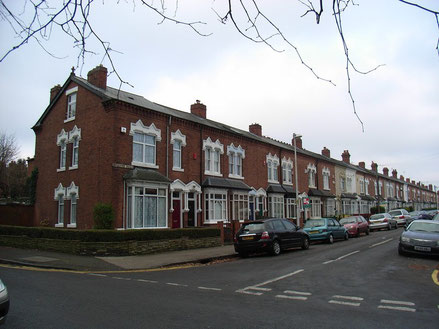 In 1890 the family began to develop the land for housing with an initial 26 houses in Bearwood Road between Adkins Lane and Anderson Road which are now shops.
It seemed inevitable that both the house and its parkland would soon be sold for housing. But thanks to the efforts of Alexander Chance, the owner of Chance's glassworks, it was ensured that they were bought for the public and given in 1902 to Birmingham City Council as a public park.

The house has had various uses including a public library, refreshment rooms, the Sons of Rest lodge and studios for the stained-glass manufacturers, John Hardman's, the most recent occupants.
Lightwoods Park is also notable as the original home of Edgbaston Golf Club which started life on a 9-hole course here in 1896, moving to Ridgacre Road, Harborne in 1910, and to Edgbaston Hall in 1936.

Lightwood Heath was at the junction of Hagley Road West and Lordswood Road. The name Lightwoods Hill is preserved in a streetname.

See also Warley Woods.
William Dargue 09.12.2020