William Dargue  A History of BIRMINGHAM Places & Placenames from A to Y
Lodge Hill
B29 - Grid reference SP028826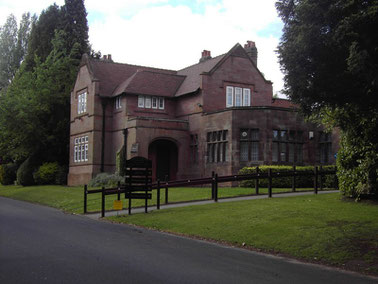 The lodge on the hill referred to here was very likely a hunting lodge associated with the Weoley Castle deer park, the hunting grounds of the lords of Dudley. There was certainly a well-stocked deer park here by 1273. In that year King Edward I sent one John, John's son to take venison in the park to be salted and stored in barrels until further orders. In 1274 the park keeper was ordered to allow Robert Tiptot to take twenty does.
At its largest extent the park covered an area of well over 1000 acres/ c400 hectares, a very large park in national terms, and an area that is effectively now that of the modern housing estate of Weoley Castle. In 1275 Sir Roger de Somery enclosed a further 40 acres of common pasture as part of the park. It is not known how many deer were kept in the park; records were not kept until later times. However, the royal park at Havering in Essex, one of similar size to that at Weoley, is known to have had a herd of some 500 deer in the 14th century.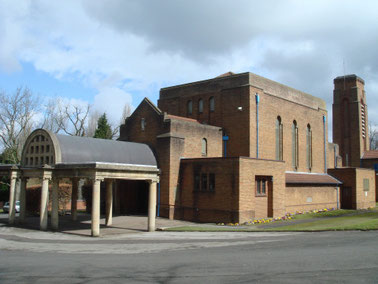 In 1291 it is recorded that there were no deer at Weoley. When Richard Jervoise purchased the manor of Northfield c1531 there were some 100 deer in the park, but his bailiff, George Walsh, soon reduced the number to twenty. There is no further mention of the park after this time and it may be that the lodge on Lodge Hill fell in ruin or was reused, perhaps for agricultural purposes.
Lodge Hill Cemetery
Lodge Hill is known now for Lodge Hill Cemetery which was set up by Kings Norton Rural District Council in 1895. The cemetery was laid out on a site of 17 acres/ c7 hectares with offices and two mortuary chapels designed by F B Andrews and opened in 1895. It was consecrated the following year by the Bishop of Worcester and Coventry.
With the amalgamation of Kings Norton & Northfield Urban District Council with Birmingham as a result of the Greater Birmingham Act of 1911, the cemetery became the responsibility of the City.
The cemetery is laid out with sections for different denominations. There are sections for Church of England, Roman Catholic and non-conformist burials. A Quaker section includes the graves of members of the Lloyd and Cadbury families, as well as remains removed from the burial ground of the Friends Meeting House in Bull Street in the City Centre in 1966.
There is also a large number of war graves from both the First and Second World Wars, including those of some 500 soldiers who died from their wounds at local hospitals during the First World War. A tall Cross of Sacrifice marks this section.
Farmland was bought in 1925 to extend the cemetery to its current size of c60 acres/ c25 ha. Designed by Birmingham architect, Holland W Hobbiss Birmingham's first municipal crematorium and chapel opened here in 1937. Although the crematorium is very much in use, the cemetery itself closed to further burials, with the exception of family plots, in 1998. It has been recently proposed to open a further small section to future burials. 
William Dargue 28.09.2010