William Dargue  A History of BIRMINGHAM Places & Placenames from A to Y
Longmoors
B12 - Grid reference SP073850
First record 1608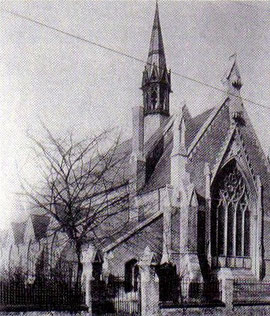 Longmoors, recorded in 1608, is recalled by the Balsall Heath street of the same name. The name is medieval and means 'long marsh'.
The River Rea flows for much of its length through a shallow valley over clay, a soil which does not readily absorb water. Along the river were extensive stretches of marshy land which made excellent water-meadows for summer grazing of livestock, but which must have been almost impassable for much of the year.
The Rea was notorious for flooding. Rain ran quickly off the clay lands and frequently flooded the valleys until the 1900s when the river was gradually culverted from Cannon Hill Park through to its confluence with River Tame near Spaghetti Junction.
Longmoors was also the name of a farm and country retreat of Rev Dr John Cox, the chaplain of St John's Deritend for 40 years. The house was certainly there in 1798, but the site may have been much older. Longmoors was sold in 1869 as housing development moved outwards from Highgate to Balsall Heath.

The church of St Thomas-in-the-Moors stood on Cox Street West and was paid for by the will of William Sands Cox. That road disappeared during the 1970s rebuilding of this part of the district; the site is at the junction of Lincoln Street and Clevedon Road. Designed in brick in gothic style by Bateman & Corser, the church was consecrated in 1883. It was demolished c1970 when much of the west side of Balsall Heath was redeveloped for housing.

See also Vaughtons Hole.
William Dargue 04.04.2009/ 13.09.2012