Ley End & Church End
B21 - Grid reference SP055903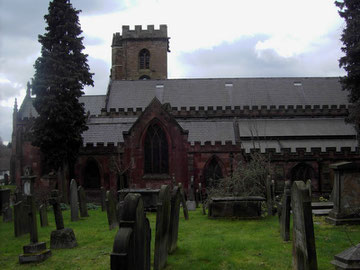 These are not the names of two Handsworth administrative ends, but effectively the double-barrelled name of a district.
An 'end' was a medieval (and later) administrative district of a manor or parish, here around the parish church of St Mary where there was a small hamlet in medieval times. Lea or -ley as a placename element, meaning a woodland clearing, is common across the country, and is always found in areas of former woodland and forest.
Lea Hall lay within this end, which stretched from the River Tame in the north to Handsworth Heath on the Aston boundary in the south.
See Handsworth.  
William Dargue 02.04.2009