William Dargue  A History of BIRMINGHAM Places & Placenames from A to Y
Buckland/s End
B34 - Grid reference SP142890
Bukenholt: first record 1262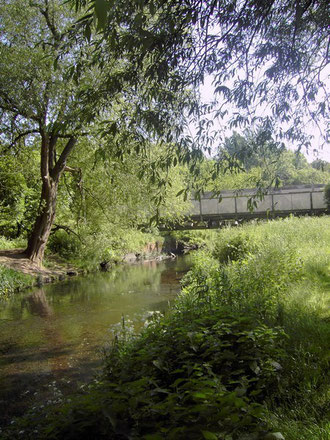 This is a name of medieval origin and is found recorded as a surname in 1262 and 1304 when Walter de Bukenholt and Alice de Bokenholt are documented respectively. Until the 18th century a hamlet known as Bucknall End lay along the road now called Buckland End.
To the east of the hamlet lay Far Buckland Field, one of the great medieval open fields of Castle Bromwich. This was enclosed as separate agricultural holdings soon after 1802. The hamlet consisted of some 16 dwellings by the time of the 1891 Census with a population of over 80 people. Two farmers are listed here and the majority of the other occupations are agricultural. There were also two bricklayers, a wheelwright, an architectural carver, a nurse and a lady living on her own means.
Housing development began at the east end of the district in the 1930s as an extension of the private estates being built at Hodge Hill. However, the area now forms the western part of Shard End, an extensive municipal housing development built after 1950. At this time large swathes of inner-city areas were demolished and the city expanded onto greenfield sites beyond its former boundaries.

After fifty years problems became apparent with some of the post-war housing. Industrial waste recycled as filling for the foundations had expanded as the result of a chemical reaction with water, causing floors to rise and crack and the prefabricated walls to be pushed off their foundations. From the beginning of this century there has been widespread demolition and rebuilding in this area. The Heathway public house (now an Asian restaurant) and the shopping centre opposite remain a focal point of the district.

After the Second World War, despite pressure to re-house substantial numbers of people from the central districts, the Cole valley was nonetheless left as a green corridor. This commitment dates from 1909 when Yardley District Council was concerned to prevent the River Cole from becoming a culvert hemmed in by factories as was the Rea through the centre of Birmingham. It was proposed that the valley should be maintained as a rural corridor along its 9 miles through Yardley, and on Yardley's amalgamation with Birmingham in 1911, the City Council not only maintained but furthered this aim.

Well worth a walk - Project Kingfisher is the section along the Cole from the Coventry Road to Chelmsley Wood at which point it is jointly managed by Solihull Council. Although not completed until c1990, it is now possible to walk in public open space the length of the River Cole from Shirley to Chelmsley Wood as far as Bacons End. This far-sighted project combines a variety of environments: playing fields, meadows, woodlands, streams, ponds, pools and lakes, marsh and wetland and preserves an important corridor across the city for urban wildlife.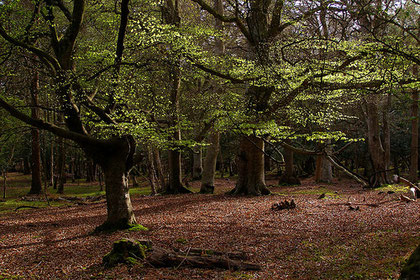 Known now locally as Bucklands End (with an s), the name was originally Bokenholt from the Old English bocen holt meaning 'beech wood'. Beech is a common element in Anglo-Saxon placenames. The name here may have signified woodland that was predominantly beechwood, or woodland of other species but with a single prominent beech tree or stand of beech trees.
If it was beech woodland it would have had a distinctive appearance. Beeches are dramatic trees which grow to a great size and age. Their canopies are wide and dense and little grows in their shade. The Anglo-Saxons used a number of different words for woodland; the element holt is often coupled the name of particular tree species and may refer to woodland managed for a specific purpose.

Certainly this gloomy woodland would have been a significant landmark for travellers after crossing the Cole Ford on the ancient route from Yardley to Castle Bromwich - the river marks the boundary between the manors of Yardley and Castle Bromwich. However, beech trees respond well to pollarding and this could have been the case here. In general beech does not favour low-lying boggy ground, and the fact that there was a ford here, Cole Ford, suggests a better-drained gravelly or sandy soil. Beech is a relatively easy wood to work and was and is used for making furniture; it was also an important fuel.
Click to enlarge the images below.
 William Dargue 12.10.2008/ 31.07.2010