William Dargue  A History of BIRMINGHAM Places & Placenames from A to Y
Bleak Hill/s
B23 - Grid reference SP094922
Blakhilles: first record 1461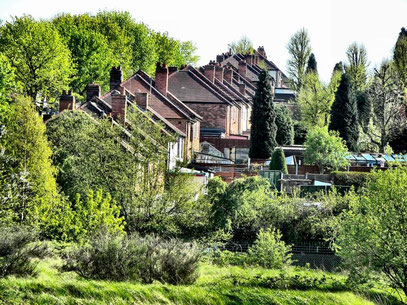 This topographical name near Upper Witton refers either to 'bleak hills', or possibly 'black hills' (but see Blakesley).
The soil this side of the city lies on quickly-draining sand and pebbles, poor agricultural land which was generally left as waste. Left to nature the area would have been scrubland with low-growing bushes and few substantial trees. A windmill was built on this windy spot sometime after 1760; it ceased operation before the end of the 19th century.
The name is not used as a district name, but is recalled in Bleak Hill Road which leads to the top of the hill.
William Dargue 13.09.2008/ 30.07.2010