William Dargue  A History of BIRMINGHAM Places & Placenames from A to Y
Breedon, Breedon Cross, Breedon Hill
B30 - Grid reference SP054803
First record 1840?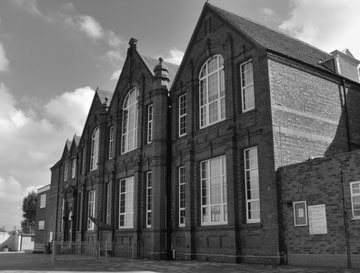 In 1900 the Cotteridge Board Schools were built by the Kings Norton School Board on the Pershore Road on the site of Breedon House.
In 1840 this house was owned and occupied by John Snow; there were two cottages close by, Breedon Cottage and Breedon House Cottage. By 1881 was also there was Breedon Lodge, a house which still stands on the Pershore Rd just past Dell Road.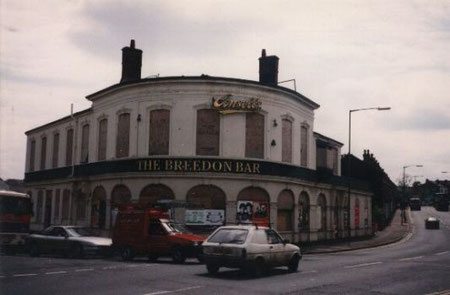 The Breedon Bar at the junction of Lifford Lane was a public house famed from the 1960s as a venue for live bands, many local but some of national fame including the Steve Gibbons Band, The Strawbs, the Crazy World of Arthur Brown and Doctor Feelgood. It closed c1994, caught fire in 1995 was demolished in 2003. The site has been redeveloped for social housing.

The name Breedon combines the Ancient British bre and the Anglo-Saxon word dun, both of which mean 'hill'. Whether the name is local in origin or imported is not known.
The junction of the Pershore Road with Lifford Lane is known as Breedon Cross, cross often signifying simply 'crossroads'. However, at one time this place was also known as Weeping Cross. Before the Reformation there were crosses set up all across the country. Many would have been placed there by individuals perhaps as roadside memorials and serving the religious needs of travellers. A weeping cross suggests a penitential cross which may have been placed here, or may have been thought to be placed here, as an act of penance. there was a saying in use until the 19th century - 'to go home by weeping cross', meaning to do something for which you would later be sorry. The origin of the name here is unknown.
Where the Pershore Road climbs up to Cotteridge is known as Breedon Hill which means, in three languages, 'Hill Hill Hill'.
The 1887 Ordnance Survey map shows this as Falcon Hill.
William Dargue 24.09.2008