Walmley Ash
B76 - Grid reference SP151927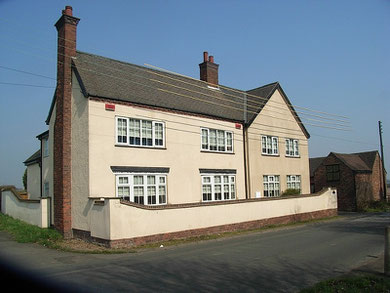 Near the junction of Walmley Ash Lane and Walmley Ash Road, in the right conditions, the cropmark of a medieval earthwork is visible in the fields. These are the remains of a medieval moated farmstead, probably the precursor of Walmley Ash Farm which stood here until the housing developments of the late 20th century.
Making up the hamlet of Walmley Ash, a dozen cottages stood around this junction. Now only Ash Cottage remains and the giant supermarket built for Carrefour in 1974. On Walmley Ash Lane, just beyond the A38, the house at Forge Farm dates from the 18th-century and is Grade II Listed.

The modern district of Walmley Ash was built up with private housing developments in the late 20th century and lies south of Walmley Ash Lane. See also Walmley.
William Dargue 27.02.09/ 01.08.2010