Wyndley/ Windley
B73 - Grid reference SP111957
Windele: first record 1262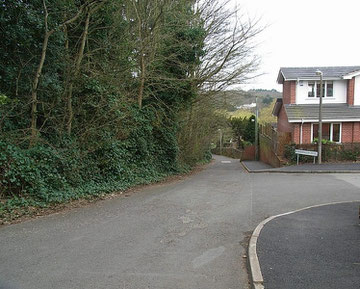 The second element in the placename Wyndley derives from Old English leah meaning a 'woodland clearing'. Its location is the area south-east of Sutton Park. The first element may derive from the Old English word for wind ie. 'windy clearing'; or from windan meaning 'to wind'. The small stream, Wyndley Brook meanders on this low-lying side of Sutton Park.
However, there is another Old English word which is also plausible, win meaning 'meadow' or 'pasture', well-watered and fertile as a result of the floodplain around the stream. The last element may be dell ie. 'dale, small valley'.

Wyndley Pool may have been made not long after the creation of the Earl of Warwick's deer enclosure in Sutton Park was created in 1126 as a fishpond.
Wyndley Mill was part of the property of Sutton manor house. However, the date of its first construction is unknown. It was built or rebuilt as a blade mill some time before 1668 and used the fishpond as its millpool. In the mid-1700s the mills came into the ownership of the Holtes of Aston Hall. Two mills are mentioned in 1778. Wyndley Mill was used for sawing from about 1840 until the 1920s. The buildings, which stood at the south end of the dam, were demolished in 1962 and there are now no visible traces. However, the leat from the pool to the mill survives, as does the pool dam on the continuation of Wyndley Lane in the park.
In 1868 the enterprising Job Cole laid out the Royal Promenade Gardens near Wyndley Gate with refreshment rooms and later with overnight accommodation. Ten years later he built the Sutton Crystal Palace on a 15ha site (now the site of Wyndley Leisure Centre). The building was in a French chateau style with a prominent glass dome at the rear similar to London's Crystal Palace, and was used for entertainment and sport. It was demolished after 1962.
Built in 1970 on the edge of Sutton Park, Wyndley Leisure Centre is the largest in Birmingham, housing a 33m swimming pool with separate diving facilities, a 400m 8-lane running track, all-weather outdoor pitch, squash and badminton courts.

See also Sutton Coldfield, Sutton Park and Driffold.