Wychall
B31/ B38 - Grid reference SP034789
la Wythalle: first record 1253, Wichalle c1275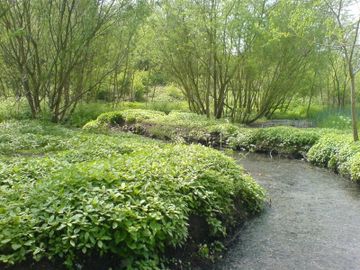 Wic heall is Old English for 'dairy farm' 'hall' and certainly by the 12th century a timber-framed hall stood within a moated site later occupied by Wychall Farm. Later rebuilt in brick, that building was demolished after 1952 to make way for housing and St Thomas Aquinas School.
However, human occupation here goes back to the New Stone Age. On Wychall Road a flint scraper 6.5 cm long was found in 1967 by Mr Day of Northfield at Wychall Road Allotments not far from the River Rea. Dating from between 6000 and 3000 BC the scraper is in very good condition.
On Wychall Lane an antoninianus, a 3rd-century Roman coin was found in a garden also close to the river.

On the north bank of the River Rea near Wychall Lane was Wychall Mill. Of uncertain date, it is referred to in a deed of 1638. By 1822 it was a metal rolling mill and remained as such until the early 20th century. Charles Emery was the tenant in 1843; by the end of the century Ellis & Sons, metal rollers occupied the site. The buildings which stood at the east end of Wychall Reservoir, were derelict by c1950 and demolished c1976.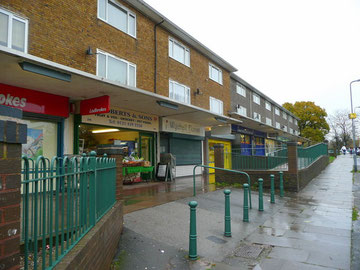 Archaeological excavation of the mill site found Victorian brickwork only and nothing visible remains. However, the beam engine, which was used continuously from c1820 until 1943, was preserved by Birmingham Science Museum.
When the Worcester & Birmingham Canal was cut in 1815 a requirement was made that a reservoir be dug to compensate Wychall Mill for loss of water to the canal; a feeder from the reservoir now joins the canal before Wharf Road bridge. Wychall Reservoir is now used as a balancing reservoir to cope with high water on the River Rea; the area around it has been designated as a nature neserve.
The area was developed for housing from 1955 which included two 8-storey tower blocks and four 6-storey blocks as part of the estate.  Wychall Farm County Primary School was built on Middlefield Road in 1956.
From the beginning of this century the estate and the tower blocks have been demolished and replaced with low-rise housing by the Bromford Housing association with some realignment of roads taking place
William Dargue 06.02.09/ 21.01.2021