Warstone
B18 - Grid reference SP059877
Horenstonfeld: first record 1390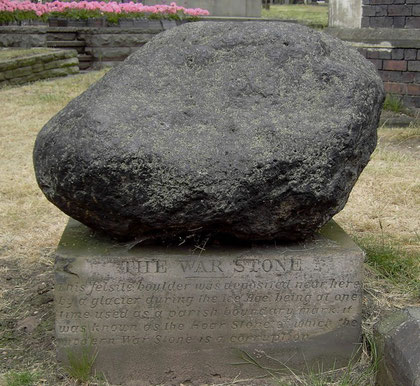 Horenstonfeld, from Old English har stan feld, means 'boundary stone field'. (Warstone is  aname also found elsewhere.) This is the point where the manors of Aston, Birmingham and Handsworth met. The hoarstone, a glacial erratic can still be seen on Warstone Lane in Warstone Cemetery.

This is not a district but a streetname and location in Hockley.

See also Warstock above.
William Dargue 27.02.09/ 02.08.2010