Westley Brook
B27 - Grid reference SP120831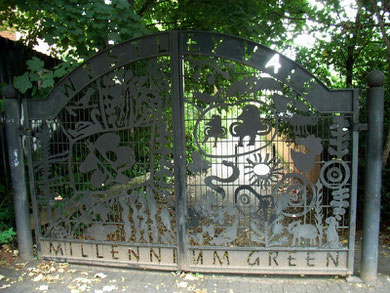 Westley Brook was the name of the medieval hamlet centred on the Warwick Road at its junction with Westley Road, Shirley Road and Dudley Park Road. This location is now considered the centre of Acocks Green.

The village was named after the brook which now flows in an underground culvert. It rises west of the road junction and flows north-eastwards to join Kineton Green Brook which joins Easthall Brook at Sheldon which eventually joins the River Cole near Bacons End. The brook also serves as a feeder and overflow for the Warwick & Birmingham Canal (now the Grand Union) which was cut in 1799. 
Westley probably translates from Old English as 'west settlement (in wooded country)'. In this case there may have been a settlement elsewhere to the east. However, there is an alternative spelling Whisley, which, if it is older, means that the origin of the name is unknown.

See also Acocks Green.