Selly Park, Selly Hill, Selly Wick
B29 - Grid reference SP054823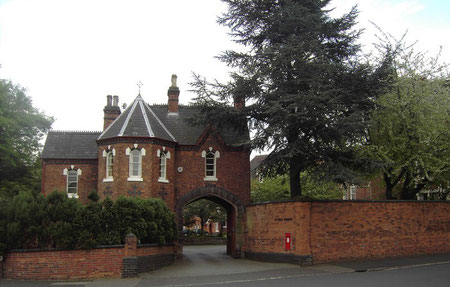 The district of Selly Park lies east of the Pershore Road around Selly Park Road as far west as Raddlebarn Road.
Developed as an upper middle-class estate in the mid-19th century, it takes its name from the park and estate of Selly Hall, a red-brick Tudor-style building with gables and steep roofs of the early 19th century.
Lying between the Bristol Road and Pershore Road, both well-maintained turnpikes, plots of a quarter of an acre were sold on the estate from 1835. Although they were freeholders, purchasers were nonetheless required to spend a specified minimum amount on the building of their house in order to maintain the high quality of the development.
Selly Hall was sold by John Rodway to the Roman Catholic Church for use as the Convent of St Paul established here in 1864 after moving from Banbury.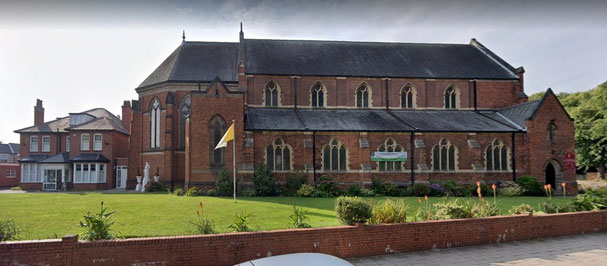 The Roman Catholic church of St Edward on Raddlebarn Road designed in decorated gothic style by H T Sandy opened in 1902 but was not finally completed until the 1930s.
The Anglican church of St Stephen is rather earlier, having been built on Selly Park Road in 1870 as the estate was developed. This Grade II Listed building was designed in decorated gothic style by Martin & Chamberlain and unusually has a scissor-truss roof. St Stephen's has a single 5cwt chiming bell cast by Barwell in 1870.

Selly Park was still surrounded by fields in 1888. However, by 1906 the district was joined to Selly Oak in the west and to ribbon development along the Pershore Road from Birmingham. Many good examples of late Victorian building can be seen. On the Pershore Road and Selly Wick Road a number of houses dating from the 1820s and 1830s are Grade II Listed; good Victorian properties can also be found in the surrounding streets.

Selly Hill is not so much the name of a district but of the hill around the junction of Selly Park Road and Selly Wick Road. St Stephen's Church is described as being at Selly Hill.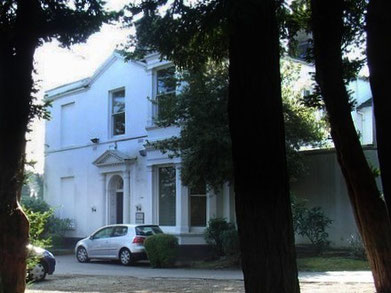 The name Selly Wick is no longer in use and probably derives from Old English wic meaning 'dairy farm'.
However, it  may derive from the Latin word vicus,  the term given to a civilian settlement outside a Roman camp. In view of its proximity to Metchley Roman fort this is a possibility.
Selly Wick House is a Grade II Listed Victorian house, now converted into offices.
See also Selly Oak.
 William Dargue 10.03.2009