Shepherds Green
B24 - Grid reference SP103905
First record 1564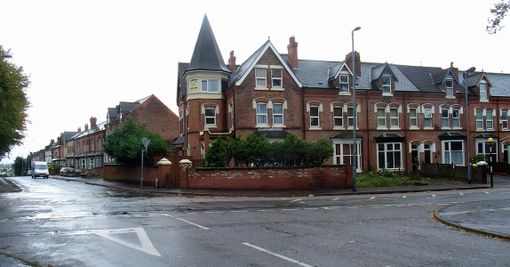 This placename is recorded on the 1889 Ordnance Survey map at the junction of Wheelwright Road and the Kingsbury Road at Gravelly Hill. Wheelwright Road led down to Erdington Hall. The green is not named a shepherd but from a family name: Thomas Smith alias Shepherd is recorded around here in 1564 .
This was the location of the first tollgate on the Kingsbury Turnpike opened in 1826. The gate keeper in 1841 was Jonathan Statham. In 1872 the road was disturnpiked and became the responsibility of Warwickshire County.
Living in the house called Shepherds Green in 1891 was 62-year-old Henry Rollason. It was a large house surrounded by trees and set in spacious grounds well back from the road. At the time of the Census Rollason was retired surgeon and apothecary, who had later gone into business manufacturing metal items. Wealthy enough to send his son to Cambridge University, he lived here with his wife and three servants. Almost opposite on the south side of the Kingsbury Road stood another large mansion, Shepherds Green House. Shown on the 1889 Ordnance Survey map, there is no record of it in the 1891 Census.

See also Erdington and Gravelley Hill.
William Dargue 09.03.2009/ 20.08.2012